ARForms provides powerful in-built Captcha mechanism to prevent spam protection apart from this we also provide reCAPCTHA.
reCAPTCHA protects your site from spam.This uses advanced risk analysis techniques to tell humans and bots apart. With the new API, a significant number of your valid human users will pass the reCAPTCHA challenge without having to solve a CAPTCHA.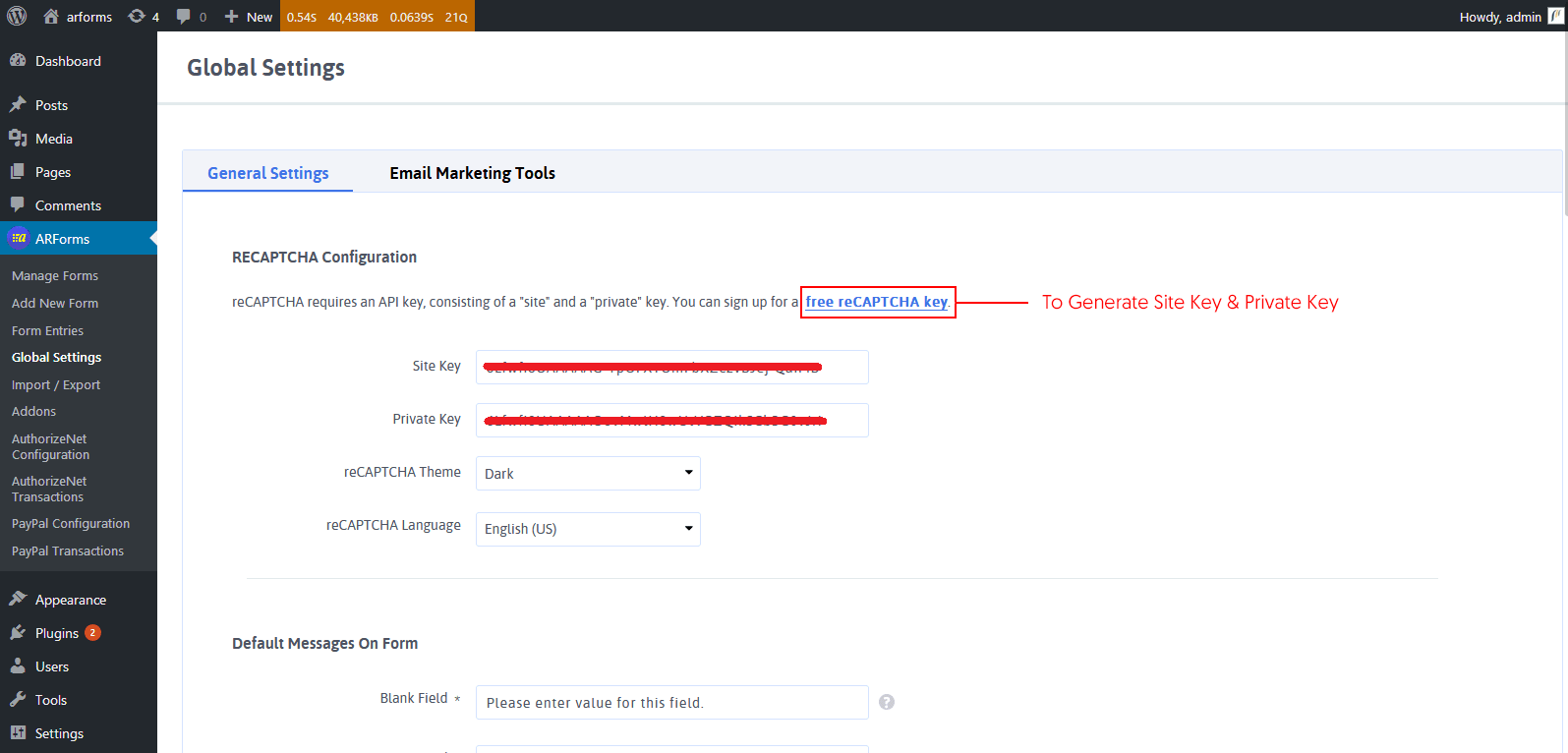 ARForms gives additional Captcha Field so you can add it in the required form, but before you use this field you just need to Configure reCAPTCHA from global settings.Here you required to enter Site Key and Private Key which can be generated with your Google Account to generate these both key link has been given on paragraph above Site Key.
You can also set reCAPTCHA Theme and reCAPTCHA Language from here only.
Configuring reCaptcha is compulsory if you want to use Captcha Field.