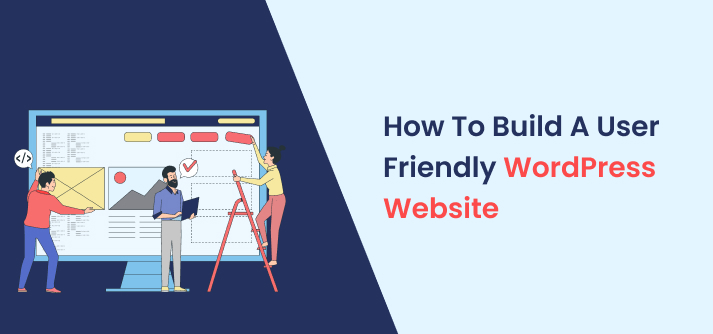 How To Build A User-Friendly WordPress Website?
Today we have reached the point when almost all purchases can be made online. It has led to easing people's shopping experience and making it as pleasurable as possible. The percentage of online transactions is constantly increasing. More business owners understand that
eCommerce
has a great future ahead and delve into it.
Online stores are really in demand nowadays, however, does sticking to eCommerce always lead to success? Unfortunately, no. Because of the high competition, it's difficult to even be noticed. The good news is that if your web page is optimized for search engines it can be seen no matter how new it is. In its search, Google considers the next things:
website settings and clear links

user-friendly layout

phone optimization

content quality

page speed
But here arises the question of how to make your website user-friendly and optimize it for the search. The answer is simple – just accept the given opportunity of using ready-made WordPress templates!
What Is WordPress?
It is a system used for content management that includes codings and can be a perfect website builder. WordPress has gained popularity thanks to being affordable and easy to use. 
You can find plenty of those templates on the Internet, however, it is better to use reliable sites such as
MasterBundles
. Experienced web designers use this platform for uploading different works based on web design. They also include the best templates which can be used for website building.
Top 3 Advice On Choosing The Best WordPress Theme
Keep in mind your site's purpose
For sure, it's difficult to pick the best option when you see a variety of different web page templates. However, the first thing we advise you to do is to take a piece of paper and write there the next points:
the goods you sell or services that you provide;

your business purpose;

the colors that are usually associated with your niche;

competitors' pages

a short description of how you want your website to look.
Only after that, you should go to the marketplace in search of the template that will match both your expectations and needs.
Check whether your theme supports plugins
After choosing a perfect template you can change it in whatever way you want as most things there are fully editable. That means that you are also likely to add plugins that will allow you to add special features such as quick orders, shopping carts, recommendations, etc. 
Overall, plugins extend the website functionality and will supply your customers with a better shopping experience. That's why you should take a close look at whether your template supports the latest plugin updates.
Choose the template that is optimized for all devices 
When you pick up a WordPress theme you should always take into account how it looks on different devices. Even though almost all modern templates are optimized for phones, it is still better to read a description before purchasing.
Or you can enjoy the advantages that
professional WordPress templates
on MasterBundles have. All of them are fully customized, support plugins, and have an appealing look on all devices.
We have gathered the top six WordPress themes that are crafted according to the UX and UI trends. Be sure to check them!
Top 6 Professional WordPress Templates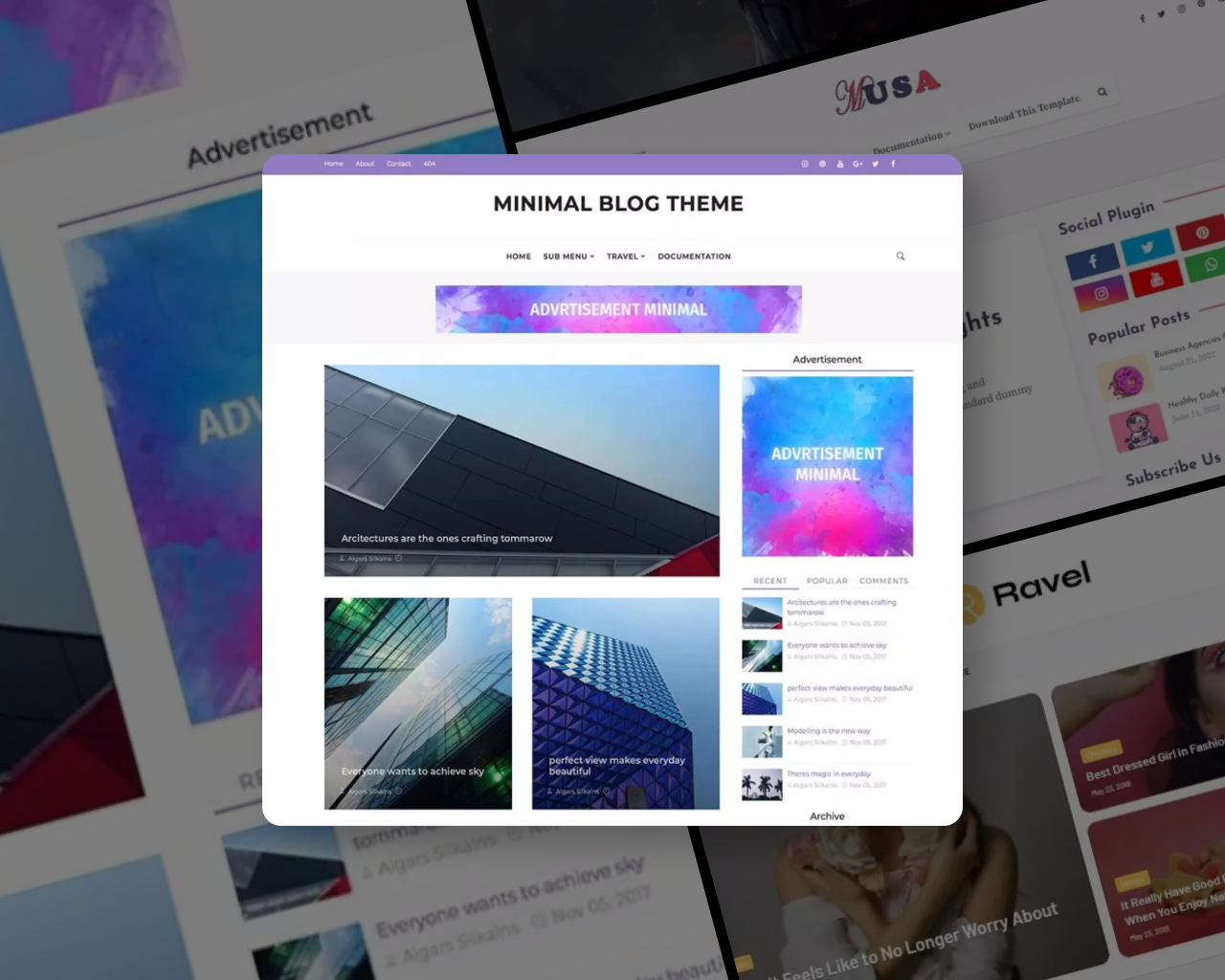 This template has a perfect match for those who are blogging on any social media platform and want to start selling their online services. Almost all influencers come to the point when they want to promote their goods such as books, courses, guides, etc. And if you want to look both professional and reliable, having a website might be a good option. You can also use this template for handling all your digital products and managing sales. People are more prone to buy something from a website than on social media.
That's why this professional template will help you to attract more customers and boost sales.
Are you looking for a clear and minimalistic template? Be sure to check this bundle. Here you will find the themes that are in high demand right now. Moreover, all of them are optimized for search engines and will guarantee you a high chance to rank in Google. There is no surprise in it, as search engines scan the web pages and give advantages to those that have a clean layout.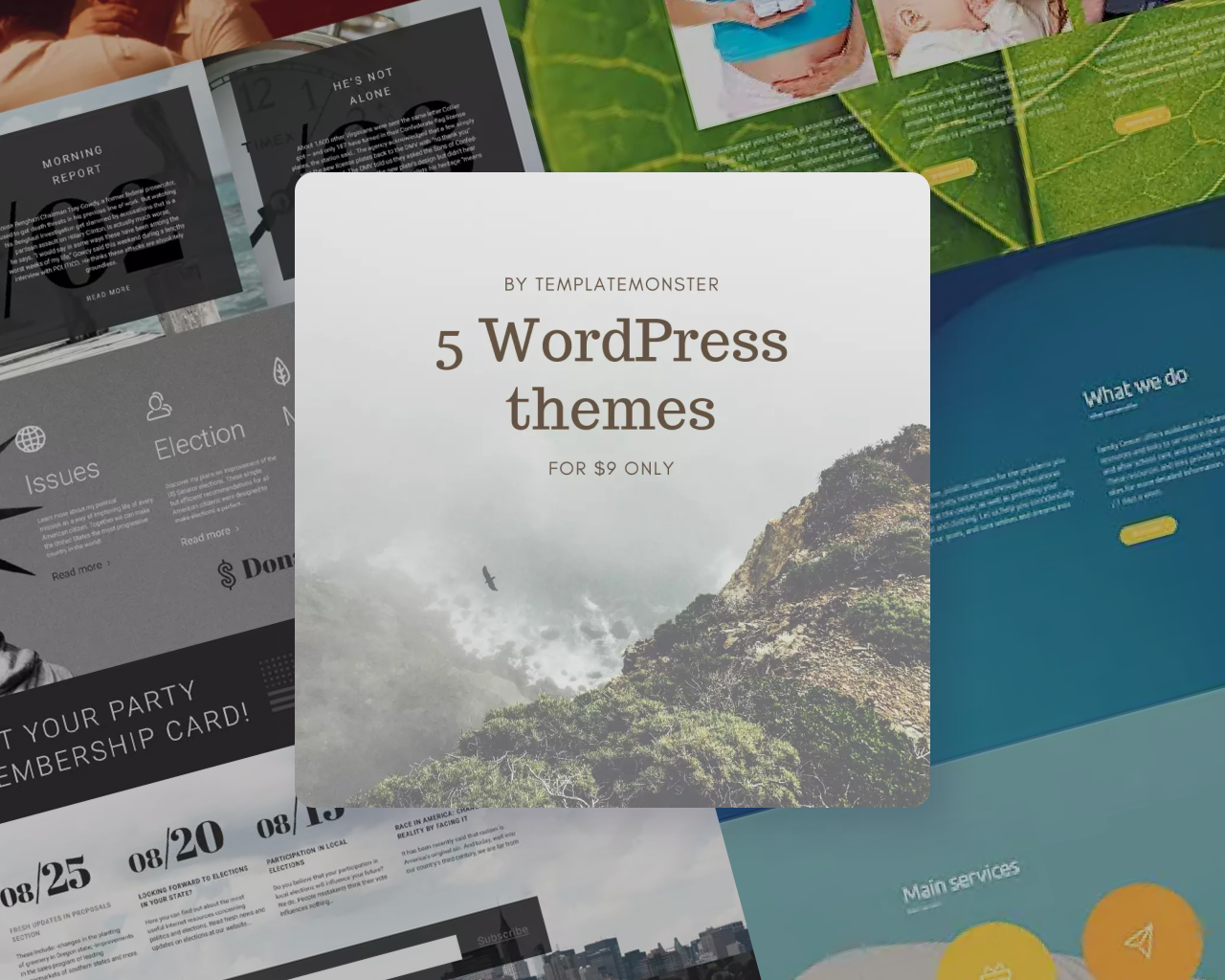 Have you ever got that obsessive thought when you want your website to be usual and unique at the same time? Is it even possible? Well, with this theme bundle yes!
It includes 5 WordPress templates that charm users with their simplicity. You will find them especially useful if you provide eCommerce services as they haven't got a specific theme. So as you see, they can be used in any way. Take a look at them and find the best template from this bundle!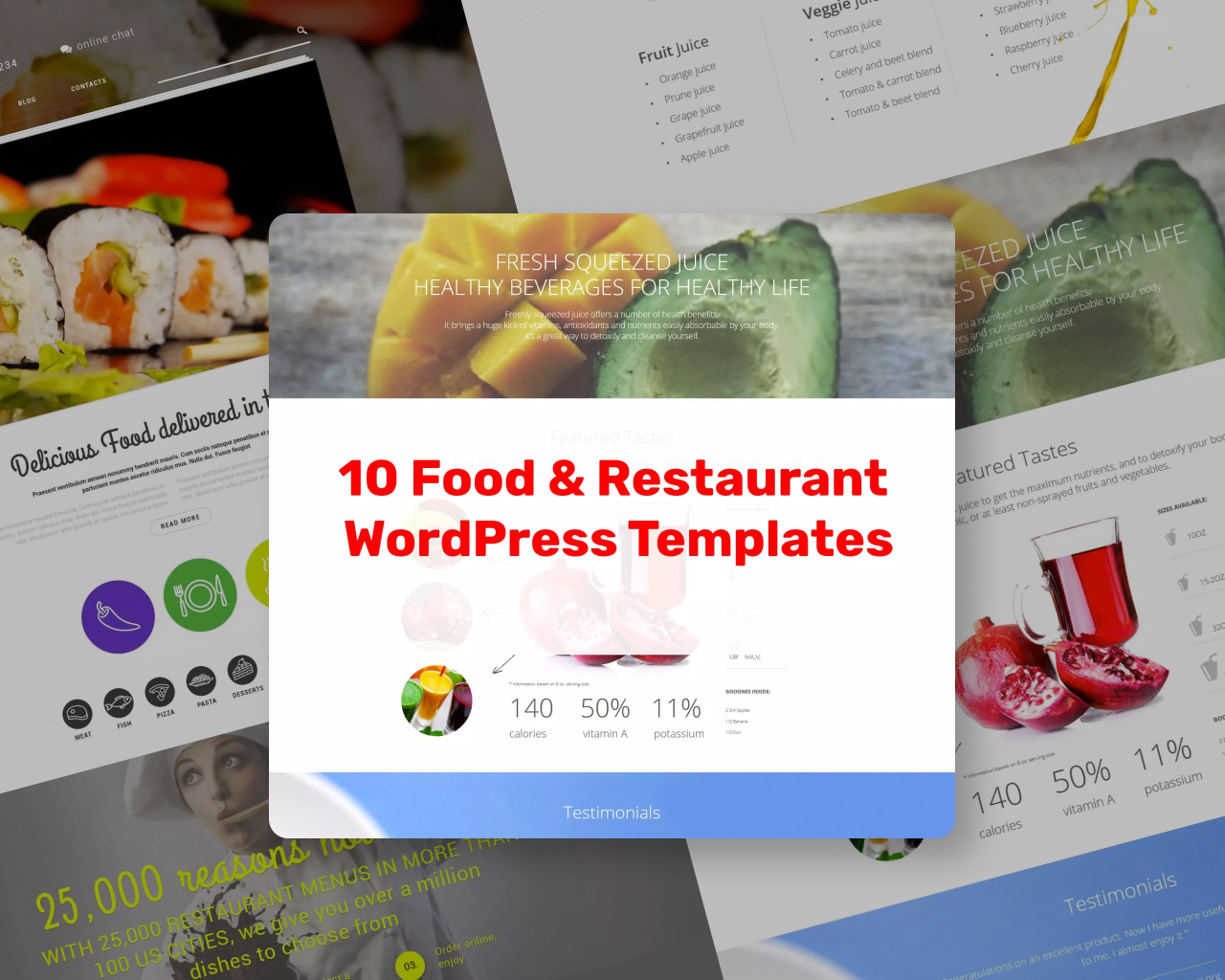 Food is the thing that connects most people. So why not have a place where you can gather all cooking lovers and share your knowledge and experience?
This website template is waiting for you to fill in your recipes. It has a clear layout and doesn't need any coding. You can use it as a culinary blog or a business page where you sell your goods. Everything is up to your capability and creativity.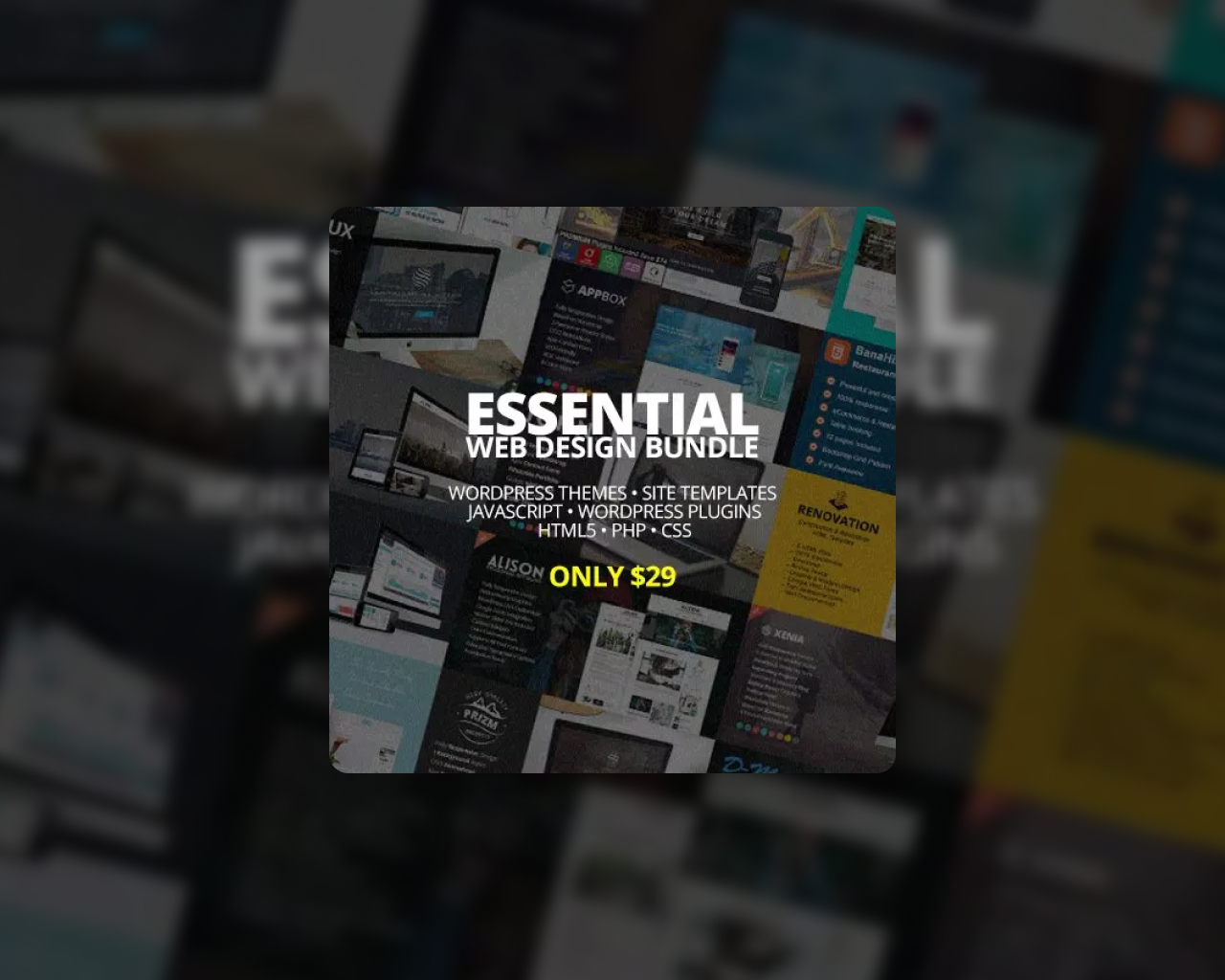 Do you find choosing the template difficult for you? We see your point and that's why we are happy to show you this bundle! It includes 20 user-friendly templates that you can try and figure out which one is the best for you. In addition, this bundle has 10 professional plugins and 20 scripts, that for sure will make your work pleasurable and fast.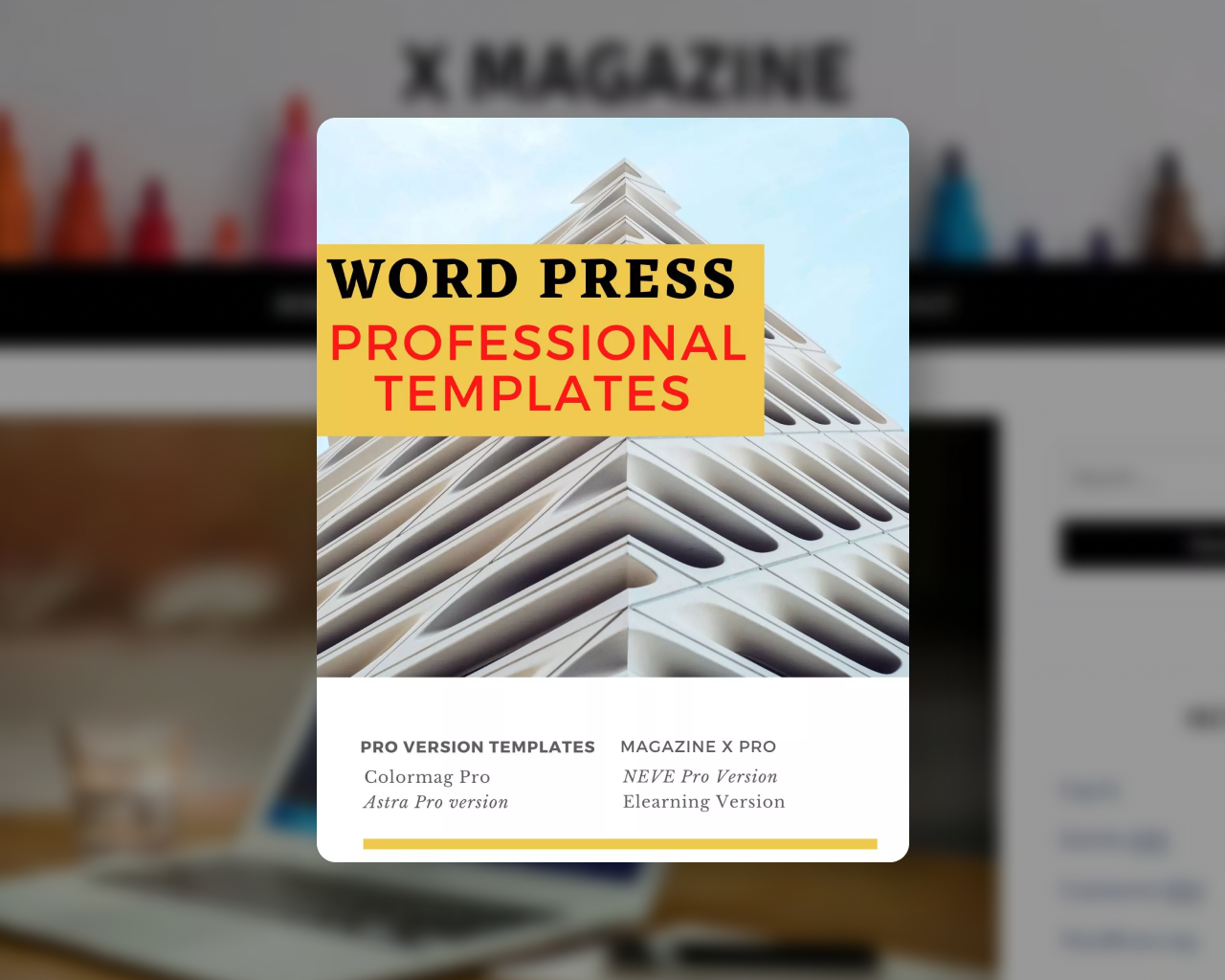 Have you ever noticed that almost all websites are built using the same principles? Many of them indeed use the same concepts and only different visual filling. In this bundle of themes, you will see those templates that are mainly used for all web pages. 
You can add your personal touch by uploading your logo, pictures, and other design elements. Remember that your site is a direct representative of your brand. So, take time to decide which template from this bundle will match your business needs.
Wrapping it up
Every modern business needs a website. You can choose the option of crafting one yourself or using the ready-made WordPress templates that don't need any coding. There is no right or wrong decision as both variants will bring you new experience and knowledge. Anyway, we wish you luck on your eCommerce journey and will be happy to supply you with any ready-made solution available on MasterBundles!
You may find other informative articles if you enjoyed reading this one: