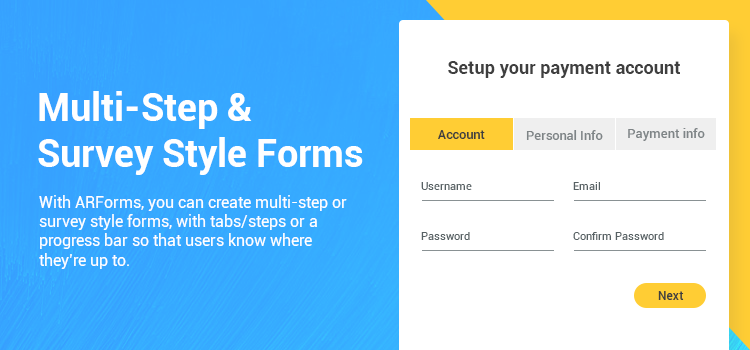 If you deal with long and complex WordPress forms, be it procedural forms like insurance claims, registration forms, surveys or the like, you should be aware that such forms can potentially be very stressful for users. A form filling interface is the first thing users see. No doubt, even one look at the endless list of a form fields may result in apathy!

From a usability perspective, all types of complex and long forms should be intuitive and easy-to-use. Simply put, the forms should help, not interrupt users through the filling process.

But the good news is that you may have an impact on the user experience connected with the forms on your website.