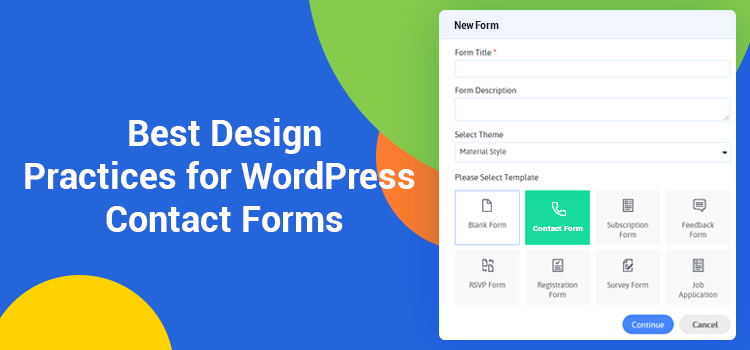 What can be easier than implementing a contact form on your WordPress website, right? Wrong.

To be more precise, you can easily build a needed form with a WordPress form builder plugin, but since it gives so much customization freedom, taking care of design aspects and UX doesn't come easy.

You may not realize that, but for users, your form can be too long, unreadable, hard on the eyes, broken down, unsafe, CAPTCHA-stressful, unclear, too time-consuming to fill out, annoying, etc.

The horrible UX of a sloppy web form can actually be the reason for drop in conversion or lead registration on your WordPress website. You don't want to create such a beast with your own hands, do you?