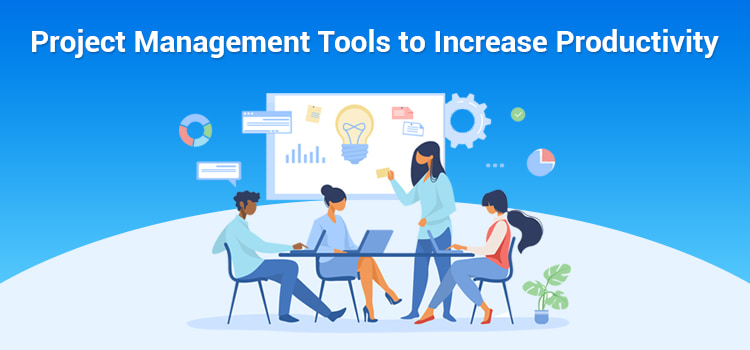 10 Online Project Management Tools to Increase Productivity
Before you realize the value of the time, has it happened that you got stuck in the time pendulum? If so is the case, then that's true for many people having a hectic work schedule in today's world.
While managing a huge number of projects, you need to make sure that your time is utilized efficiently which in turn can impact the profit and loss of business revenue.
So, looking for effective online tools to manage
your projects
in a better-organized way can lower your work burden a lot!
Want to know some of the best
time management
and
online productivity tools
?
Luckily, you have come up to the right place as we have got you covered with the online management tools that can make your workflow much easier!
At first, your focus should be more on how to better organize the
tasks
and manage your
time
in the best possible way.
Find out how you can easily increase your productivity!
Check out our list of the best online management tools that can surely skyrocket your productivity and bring it to the next level!
Let's dive into the list!
Trello
Trello is more of a collaborative tool that lets you organize your project tasks such as Boards, lists, labels, checklist, Due date, and more.
You can also add file attachments alongside while adding your task, add a
cover image
to a list, and add a
description
to the list as well.
In short, you can do a whole lot of things to keep track of your daily activities, so that you remain on the same page of your workflow every day.
This will have a direct result in your day to day activity.
Also, you can add new team members to see your Trello boards, lists and can comments in any of your lists via comment section over there.
This way you and your company colleagues can remain intact with a better scope of productivity overall.
Once you set the boards to the
private
, only then the board members can see and edit your boards.
Hence it's super easy to track daily tasks and activities with your team members!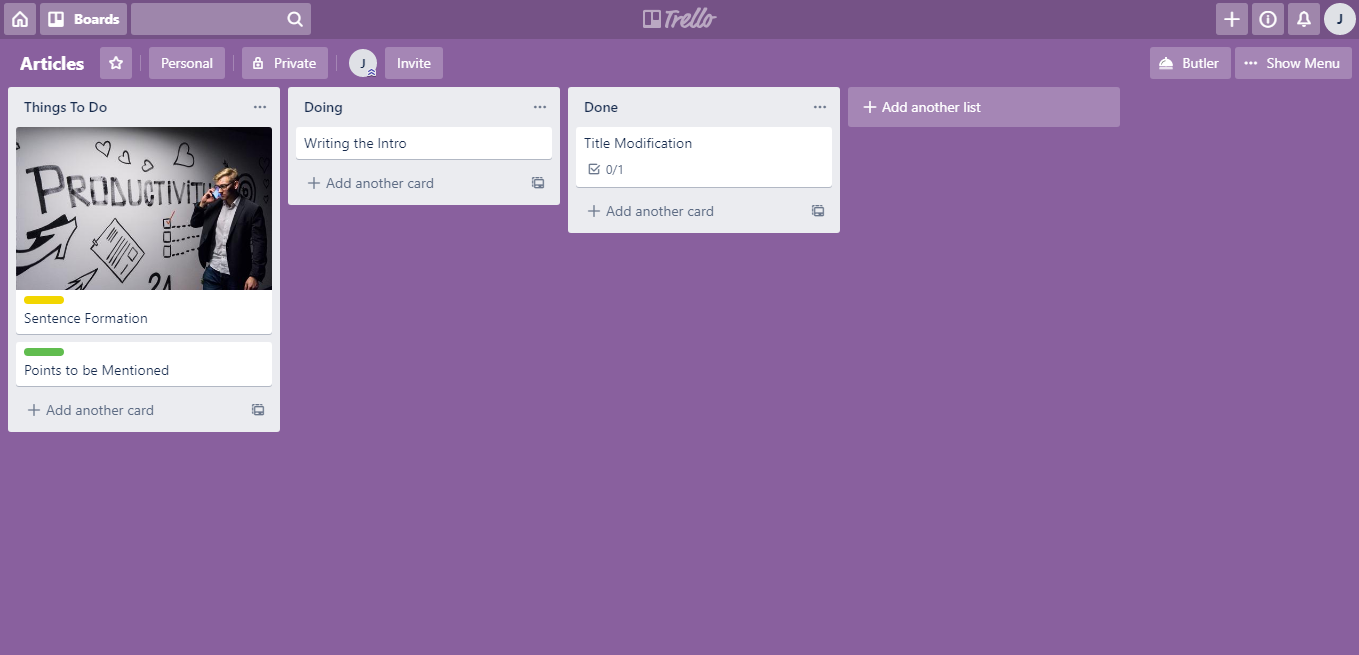 Smartsheet
Smartsheet is a project management software that allows you to manage sheets in the"
grid view, Gantt chart, card view, and calendar view
".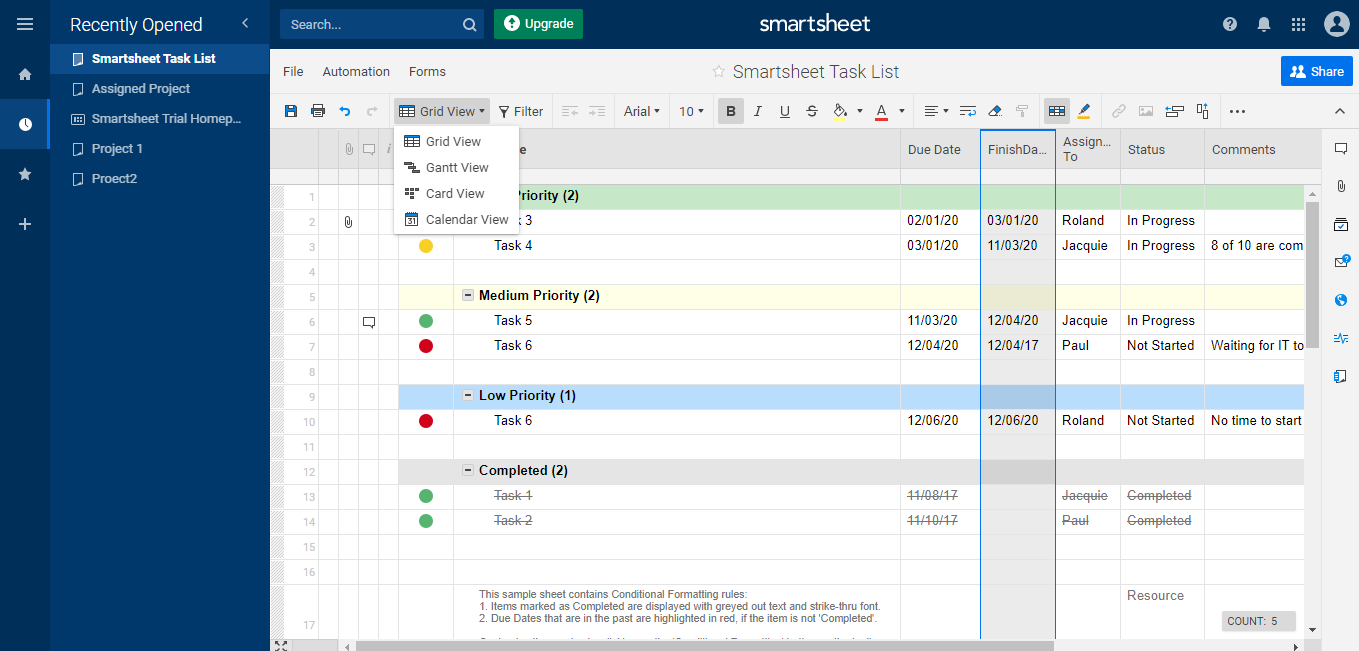 There is an automation feature in the Smartsheet that allows you to create and manage multiple workflows to set the
triggers
and
actions
for the various recipients.

It's simple to import existing projects in minutes. There is also an option to use existing templates where you can choose the pre-built template for your projects.
On an upside, Smartsheet can be accessed from anywhere at any time and keeps you updated for the status, task priority, and makes sure of reporting simultaneously.
Additionally, you can attach files from your computer device,
Google Drive
, One Drive, DropBox, Evernote, and Egnyte.
Likewise, it offers other useful features that spreadsheets won't like you can also set auto-reminders, assign items, comments, and even share your work with the internal team members for your task or the entire project plans.
Toggl
If you have multiple projects for the same clients and now you want to keep time tracking on all of the tasks you do throughout the day then if you try to manage it manually – the case would be that you will get lost in time.
Toggl
- A simple time tracker tool that allows you to keep track of time taken for the different tasks for your various projects.
Besides, Toggl also allows you to see the reports related to the various projects and their tasks throughout the week.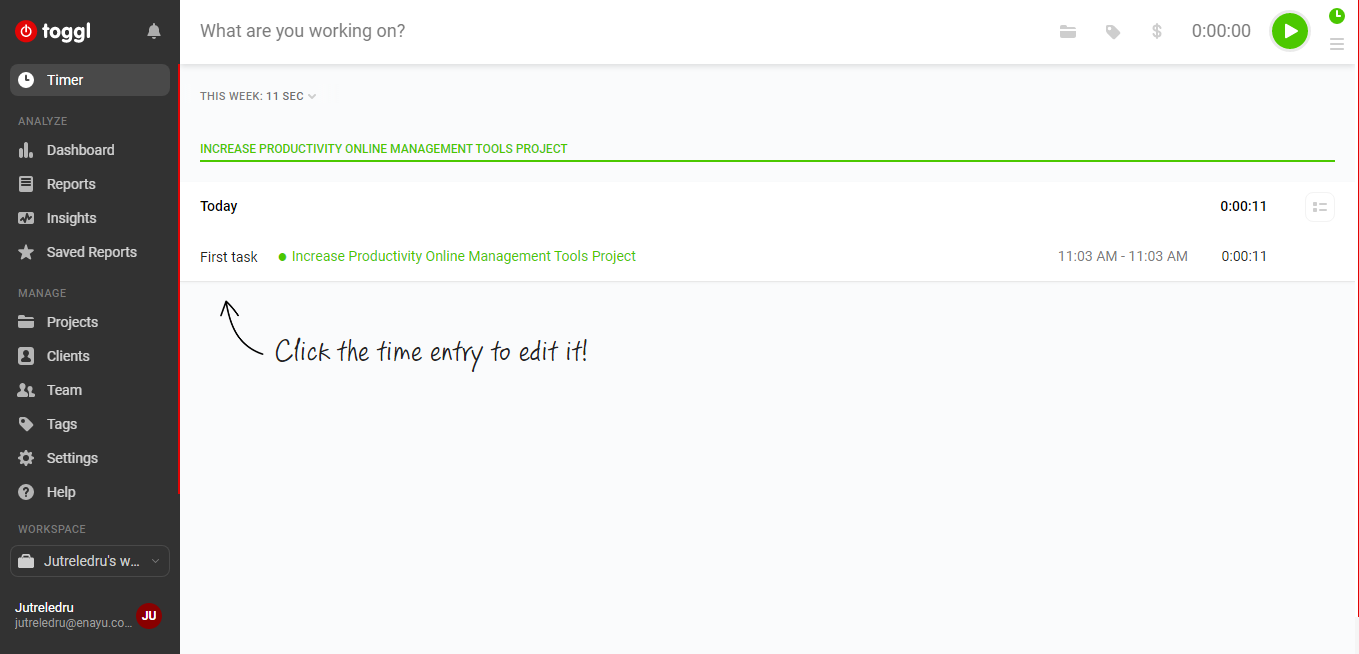 Simultaneously, you can easily track the time utilized for your every project's tasks (daily, weekly, monthly, quarterly or throughout the year from the dashboard itself).
Hootsuite
Hootsuite is an incredibly useful tool to manage multiple social media accounts. Whether you want to schedule an auto post for your various social media account profile pages or you want to schedule your posts for multiple social media business pages like Facebook Business Page, LinkedIn Business Page, twitter or Pinterest business account pages then you can simply schedule posts in advance and get it done exactly at the right time.
Further, it lets you set the scheduled post timing for different
time zones
across the world.
Check out the below-given screenshot taken from the Hootsuite
.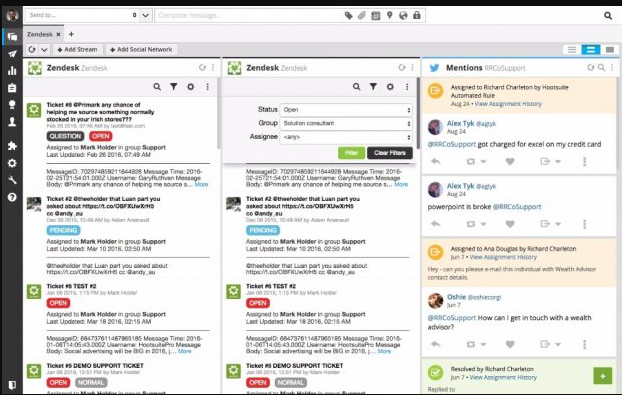 Asana
Asana is an effective work management platform that is incredibly helpful to manage the workflow of the team. With the help of Asana, you can organize tasks for every team member and allocate them the projects task you want them to.
By doing so, your team members will stay focused on the project, goals, and their day to day tasks.
This way you can easily accomplish deadlines by creating a visual roadmap of your project's plans and remove roadblocks which can take a lot of time if done manually.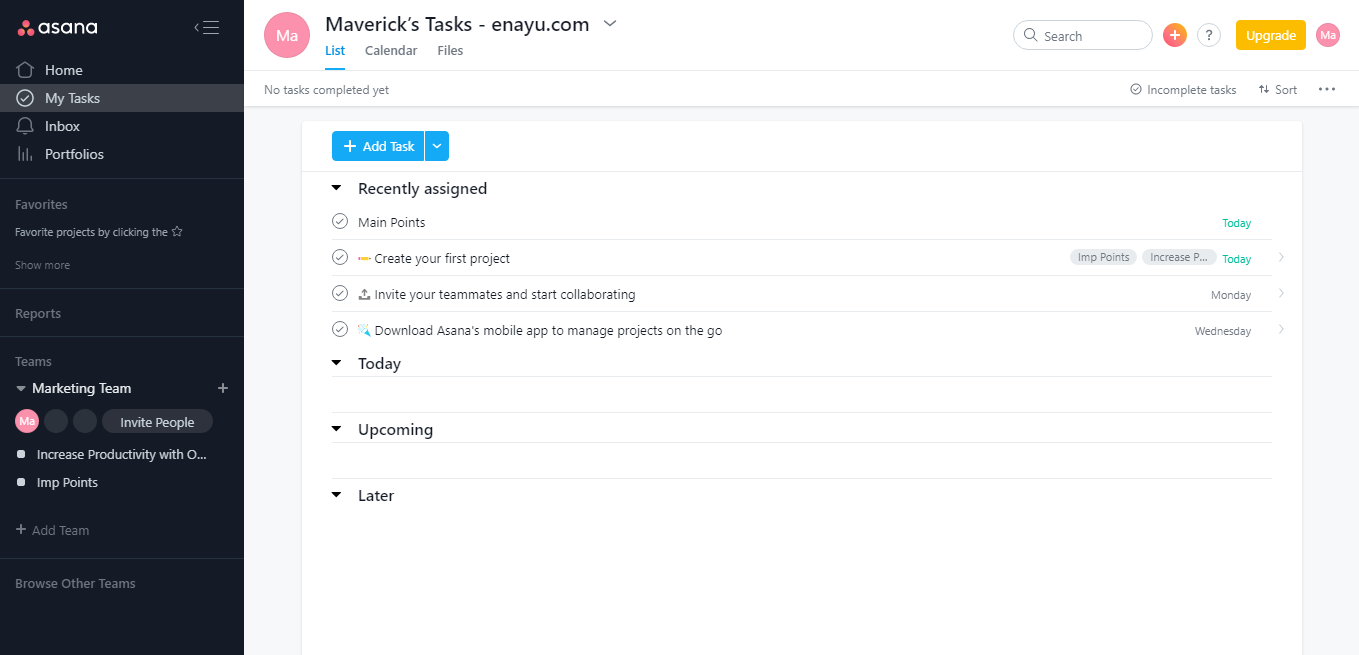 Freedcamp
Freedcamp is a platform that is exactly built for your team to stay organized in a better way. It doesn't matter if you are working from your home or office, Freedcamp can help you out to maintain your workflow with the features like


Daily task list
Subtasks
Gantt Chart
Discussions
Setting up the milestones
Calendar
Time Tracking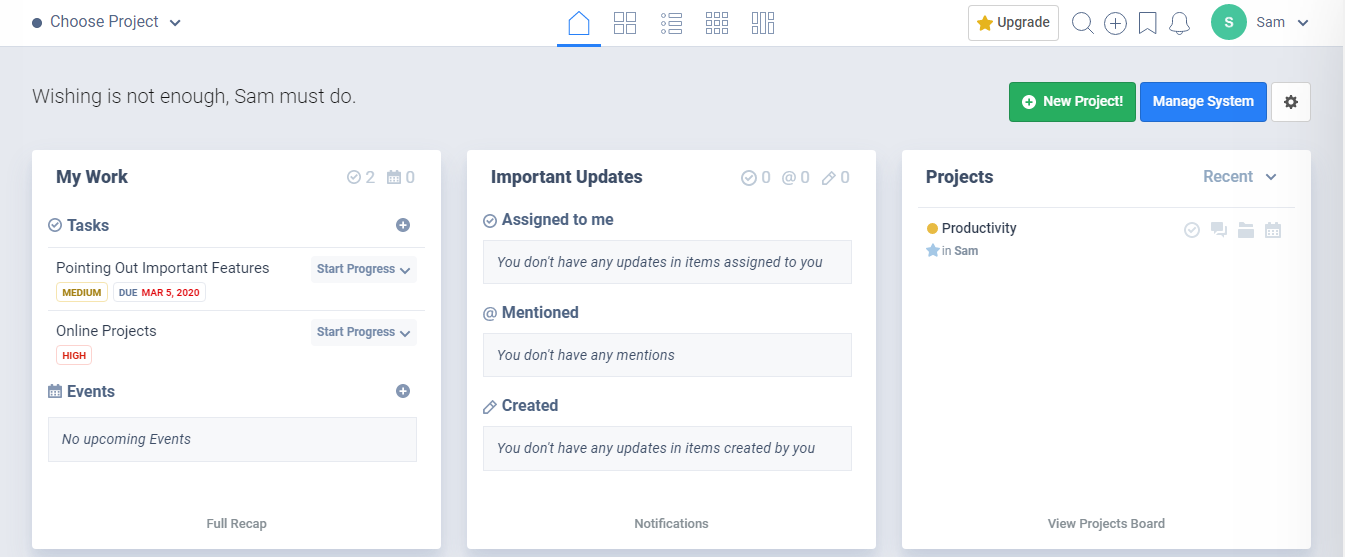 Moreover, there is also a file uploading option and Third-Party integrations like Google Calendar, Google Drive, Dropbox, and more that can be easily linked with your Freedcamp account.
Redbooth
Redbooth which was previously known as Teambox is an online project management platform that is designed specifically to manage the tasks and communication between your team quickly.
You can organize the most crucial projects and add tasks by assigning different tasks to your team members, add tags and setting due dates so that the tasks can be easily taken to the next level.
Besides, arranging tasks in the board, list, and timeline, you can also start a conversation with any of your team members by having an HD Video Meetings within few clicks.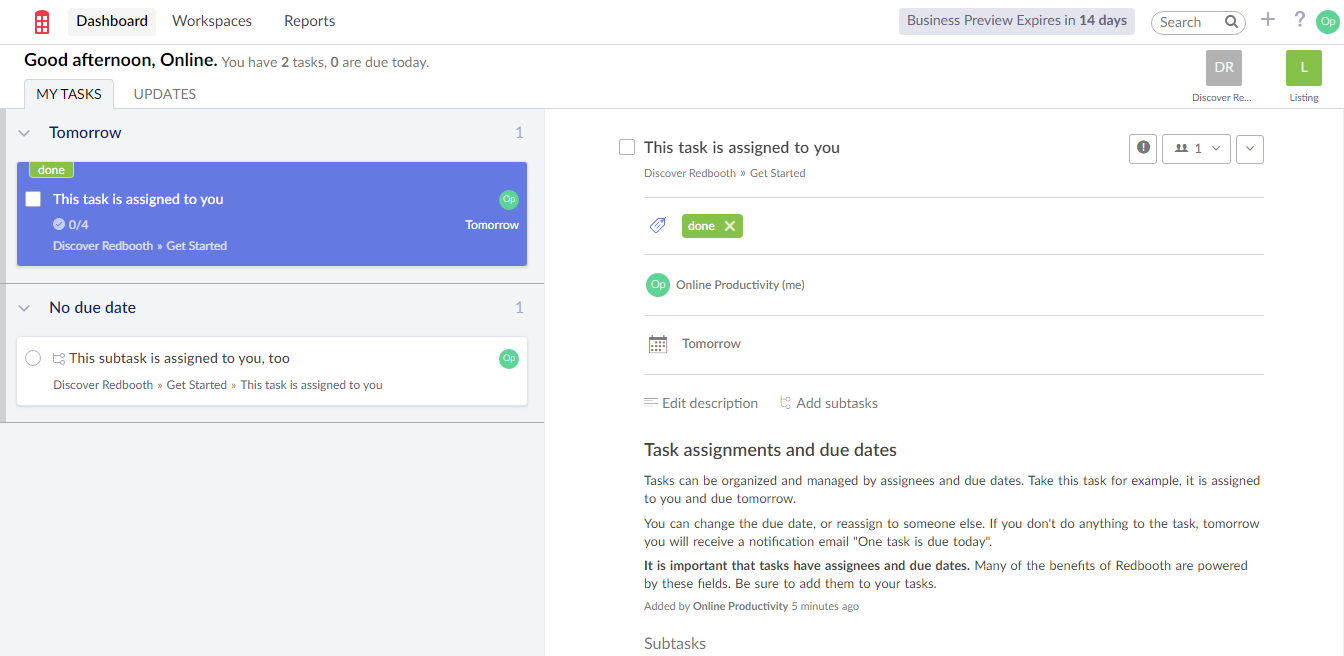 Basecamp
Basecamp is an agile online project management platform that offers a pretty good user-friendly interface for everything you are working on for your various projects!
With the use of Basecamp, your entire project things can be organized at one place from Message Board, To-do lists, Docs and files, and setting important dates on a shared schedule (you can also add schedules to the Google Calendar, Outlook or Apple Calendar) and automatic check-ins to get answers of your raised questions from your desired team members.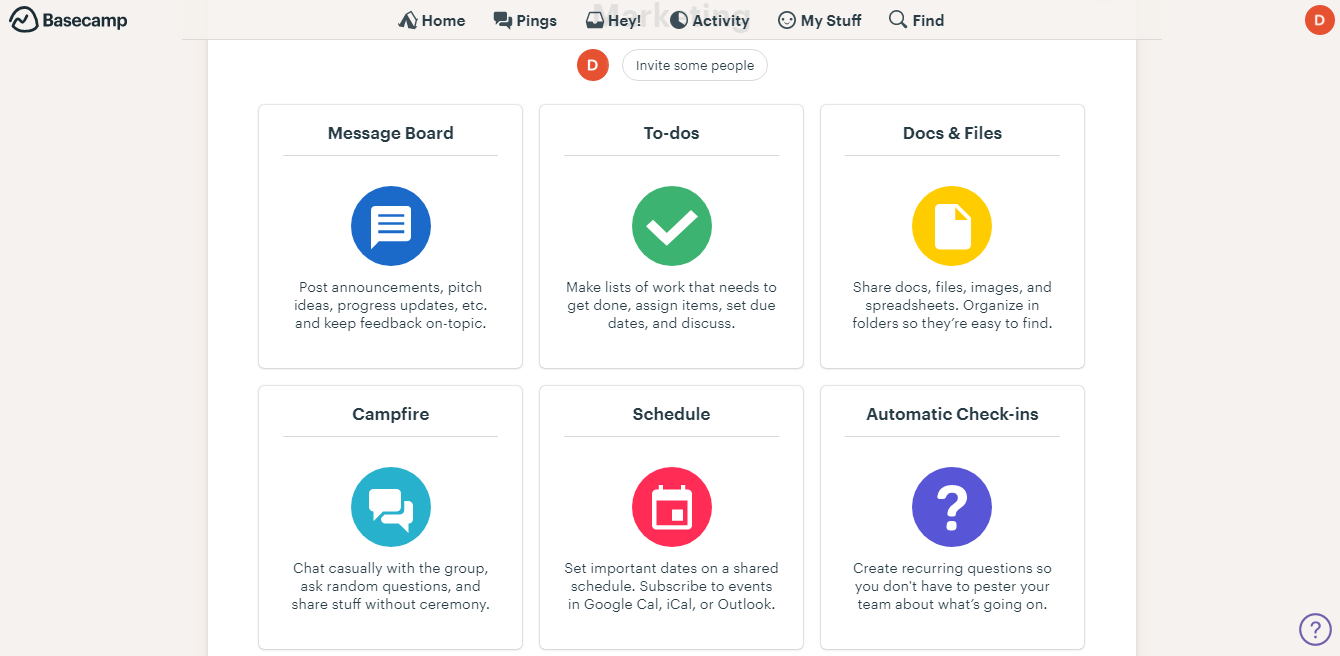 Additionally, it facilitates the Campfire feature which works exactly like a chat option where you can get the links and files from the Campfire window itself.
Furthermore, if you want to privately ping a team member and have a private chate, no problem you can start a private chat right from the "ping" option.
Orangescrum
Orangescrum is a project management software platform that fulfills the business needs with an increased level of customization options.
Orangescrum has an extensive set of more useful which can completely fit best for any organization need.
Long story short, with the use of Orangescrum you can do anything and everything for your organization various projects and team management such as:


Managing Projects
Task Management
Time Tracking
Resource Management
Monitoring Reports


Likewise, there are a countless number of features and third-party integrations to better organize your team so that they can deliver better without missing any deadlines.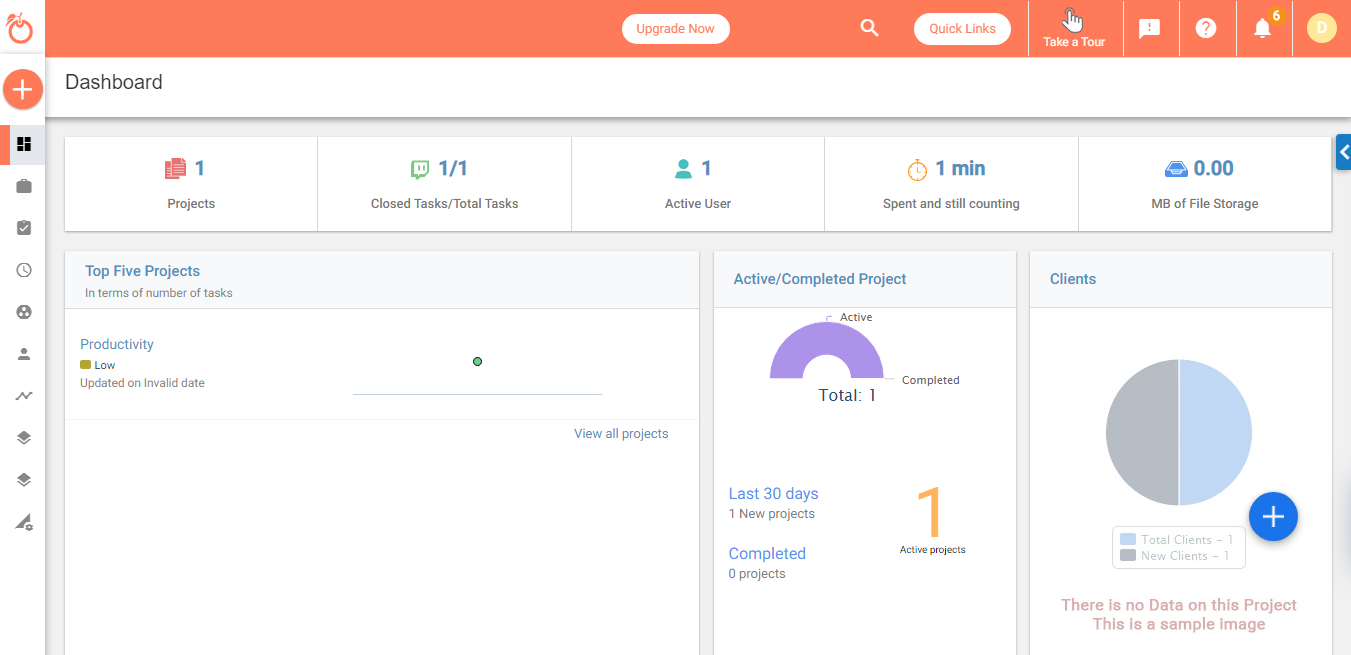 Projecturf
This is a project management and collaboration online management tool that is useful to manage projects, add team members and tasks.
Projecturf also allows the businesses to get valuable business insights, collaboration and sharing at the same time.
There are other sets of features such as file sharing, time and budget tracking, calendar and events, posting comments, encouraging to-do lists, real-time notifications and a lot more.
As it specifically meant for businesses, there is a price for it that you need to choose from its Basic, Standard and Advanced pricing plans.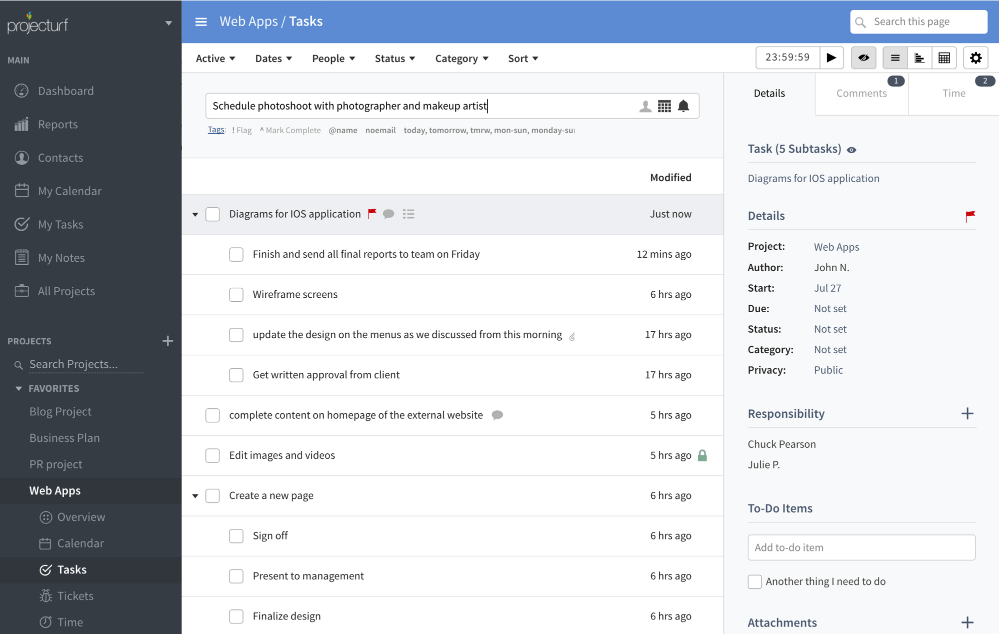 Bottom Line
Hence, these all are the list of best online management tools that can help you increase your productivity more efficiently and speedily! If you have any further productivity or time management platforms, then name it out in the below comment box, we will try to mention it on our future blog articles!