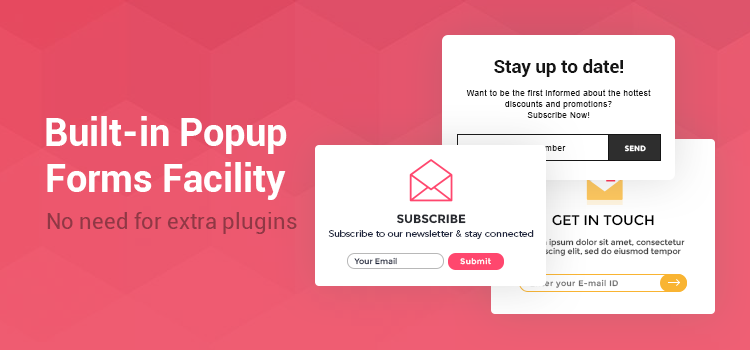 The Easiest Way to Create WordPress Popup Forms
Pop-up forms emerged more than a decade ago and, despite a controversial reputation, today they are considered one of the most successful techniques for inbound marketing.
In simple terms, if you want to generate more leads on your website and make your sales team happy, this is where wisely created pop-up forms come in handy.Why you might need a pop-up form on your WordPress website? Apart from thousands of established websites worldwide using pop-ups for opt-in, here come 3 other very simple and powerful reasons:


Research says that lead magnet pop-up forms are able to increase the conversion rate up to 9.28 percent on average.


Psychologically, prominent calls-to-action in pop-ups can make people act faster, especially if your valuable deal is what they are looking for.


A proven automated marketing solution for growing your emailing list in the long run.


Sounds damn good, isn't it?
So, how do you achieve those results on your website? Do you need to search for the best WordPress pop-up form plugin to collect email addresses?
The simple truth is that to create a pop-up form you don't need any luxury plugin. An effective pop-up form in WordPress can be easily created with a free built-in feature of
ARForms
WordPress form builder plugin.
Usually, WordPress contact form plugins don't offer this functionality by default. That is, if you are using a simple contact form plugin and also want to add functional pop-ups for the opt-in integration, you'll need to get either an extra addon or a completely different plugin.
Not only these are extra expenses, in the long run, you're also getting a burden of managing several plugins, waiting for updates from different WordPress providers, and more headache.
In any case, getting several connected tools in one professional WordPress form builder like ARForms is definitely a smarter choice. You'll feel that it's much more comfortable and quicker to configure and use multiple tools in one plugin.
How to create WordPress pop-up forms with ARForms
As we've already briefly mentioned, pop-up form feature is included into ARForms with no extra charge for you. You can make any sort of a form pop up on the live site. Just grab, install and activate the
ARForms plugin
.
Once you are done, follow these easy steps:
Step 1. Add and customize your form. First up, go and create your WordPress form via ARForms > Add new form.
A drag-and-drop visual editor for building a form is very straightforward - simply add content and design it, settings panels never get in your way. All tools are categorized for a handy access.
You are free to edit literally anything - a theme style, color scheme, fonts, sizes of all elements and many more.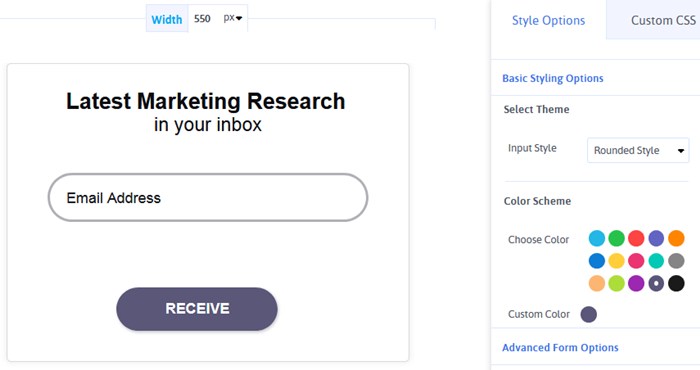 If you don't want it to be a simple
newsletter subscription form
, you can even create a sort of a lead magnet for opt-in. It's easy to connect your favorite
email marketing tool
(
MailChimp
, Aweber, etc.) right from the same screen via Opt-in on the top toolbar.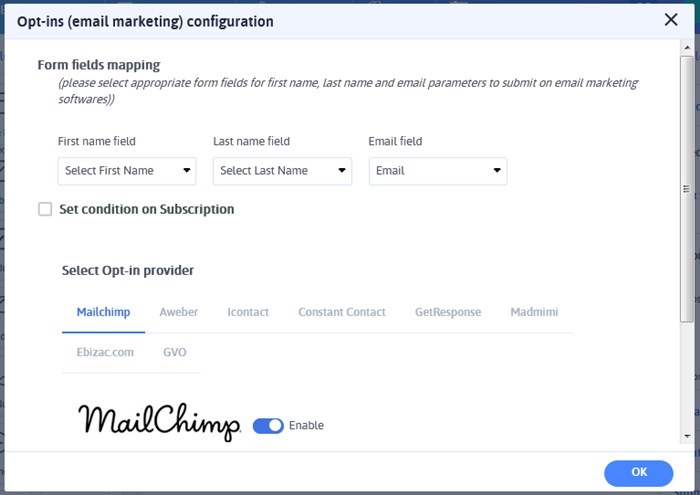 However, to make it work, make sure to go to Global settings >
Email Marketing Tools
first and verify the needed marketing tool through the API or web-form. You can even enable all email marketing tools at once!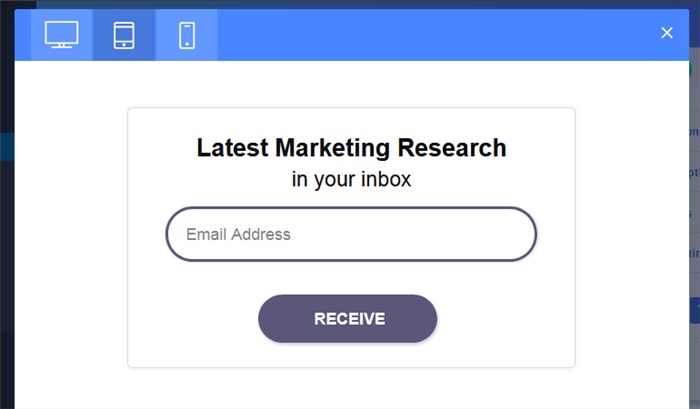 Step 2. No matter the type and complexity of the form you've created, you can now make it appear in a pop-up window. Go to a normal WordPress post or page, find an ARForms shortcode generator in the TinyMCE > select a form you created before > choose a modal (pop-up) window > select your options.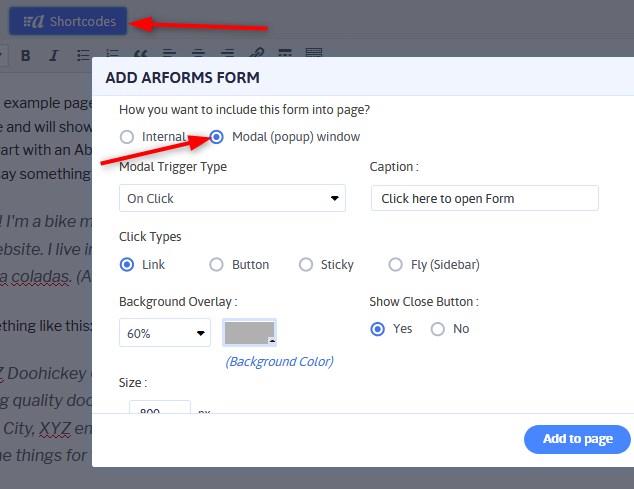 Let's see what we have here:


A modal trigger type - choose the behavior for your pop-up form. There are several great options: click-to-open, time-delay, exit-intent, auto-open on a page load, on scroll, on idle. Opt for the most wise and appropriate behavior for the particular page.


You can set up a caption for your form with any witty call to action.


Choose a click type the most suitable for your website design and purpose - a link, a button, sticky or on sidebar (fly). Each of them has a great set of customization options (you may set a size, background overlay, background color, etc.).


Enable or disable a full-screen pop-up.


Optionally set up animation effects for your WordPress pop-up form: you may choose from fade-in, side-in-top, side-in-bottom, side-in-right, side-in-left, and zoom-in solutions.


Step 3. Add your form to a page, preview to check whether it looks awesome and save the changes!
See? No need to try too hard. Your gorgeous WordPress pop-up form is already live.
How to optimize pop-up forms on your WordPress website
It's an art and science to make your forms effective and not annoying.
To help you play up with the plugin successfully without further research, we decided to put together a few actionable tips on how to make your pop-up forms really helpful and not ruin user's experience.
Remember these 5 tried and trusted rules:


Plain simple. Stick to one text line, it should be that simple people won't need to take even 3 seconds to read it. The message should be clear at first glance!


Time-wise. Control when the pop-up appears. Not immediate pop-ups always perform better as you try to reach only those people who've already spent some time on your website. With ARForms you can simply set a time-delay or on-scroll trigger.


No trash offerings. The internet is full of trash content, so you need to offer something truly valuable! Think about your customer persona and imagine what's the thing your prospect would be eager to own right now.


Easily skippable. If the site visitor is a pop-up hater by nature, the biggest favor you can do is to help them skip it in a half of a second. Never make your visitors wrap their heads around on how to close the pop-up window.


Contextual pop-ups. Add different pop-ups on different website pages depending on the page context and reach different audiences with just the right message. Using ARForms you can do that easily with different shortcodes.


Wrapping up
ARForms
is the plugin that can easily take care of ALL forms on your WordPress website, no matter if you need a WordPress contact form plugin, a complex survey form plugin or even a WordPress pop-up plugin. It helps you create and manage any, with ultra modern design skins and a nice leeway in backend customization.
There is already a huge industry of pop-ups forms, and very often they offer an overwhelming set of tools for an extra cost. But if you are not into spending, you already have our quick and to-the-point guide on how to create WordPress pop-up forms, build on value for your business and save some budget.