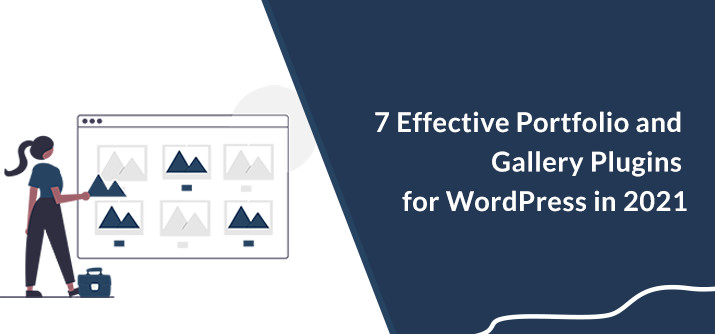 7 Effective Portfolio and Gallery Plugins for WordPress in 2023
Does your work consist of some creative type where you need to display your work with some appealing portfolio? To achieve visible results, first, you should focus on showcasing some of your quality work by building a creative portfolio that can draw attention to appeal to new clients, customers, and even for business collaborations.
Essentially, WordPress by default allows you to just add images to the pages and posts, but a professional and creative individual needs a more professional-looking portfolio and creative portfolio.
So, what's the better way to add some great gems displaying a stunning portfolio?
The answer is, with the use of great portfolio and gallery plugins for WordPress, you can build one of its kind WordPress portfolios with enough customization options and with the insertion of some beautiful images into your WordPress website pages and posts.
Advantages of the Portfolio and Gallery Plugins
Creative individuals like designer and developers who wants to get benefited by showcasing their creativity can take advantage of the
WordPress plugins
for portfolio.
Even skilled freelance writers who want to show their professional works can showcase their writing clips with the use of
WordPress portfolios
and gallery plugins.
Having said that, it is quite easy to install and make usage of these plugins where you can upload the media with several effects with just a simple click of a button.
The portfolio and gallery plugins can rather save you a lot of time allowing you to show your work effortlessly.
Things you should look in a WordPress Portfolio Plugin
There are a lot of plugins that offer similar kinds of features while some of the plugins can stand out with the different features available that can help you to create a portfolio of multiple styles.
The first thing you should look for in a WordPress portfolio plugin is to look for a plugin that can support the
widest forms of media
. At the same time, you should also look whether the plugin can add animations, image overlays, font styles, and similar other features that can help you make your portfolio, a standout.
At last, you should also take into consideration the easy-to-use plugin that can be easily accessed even by a novice or by beginners.
Furthermore, we would like you to have a glance at some of the best WordPress portfolio and Gallery plugin that can suit best for your professional needs.
Let's get started!
Foo Gallery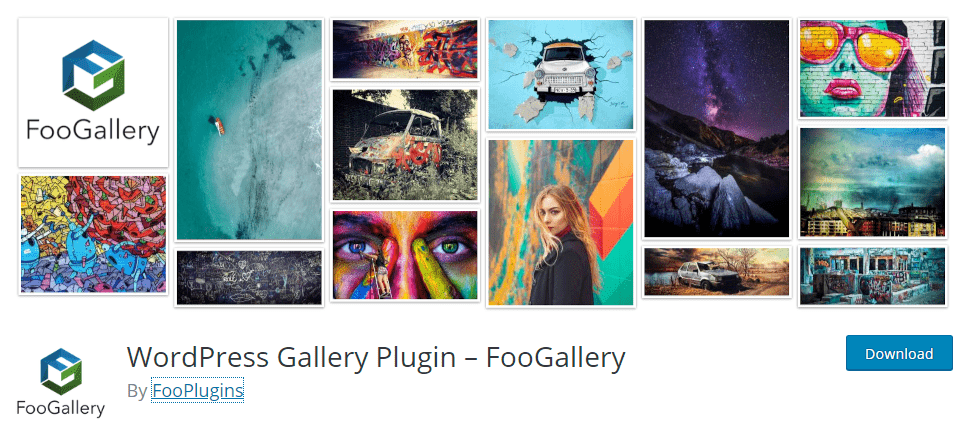 Foo Gallery
is advanced through easy-to-use WordPress gallery plugin that will help you to easily create stunning gallery layouts. Amazingly, this plugin, with stunning gallery layouts.
Having said that, Foo Gallery facilitates the live preview while creating the gallery, supports lazy loading for photo galleries for speeding up the image load time, supports Gutenberg block editor, and facilitates responsive layouts.
Further, this plugin supports the shortcodes with the use of which you can easily showcase the gallery anywhere on your WordPress websites such as on any page and posts.
Besides, this plugin custom CSS for both galleries and albums, lazy loading, simple dot pagination, retina thumbnail support, and many more advanced features.
Pricing: There are free and paid versions available. The paid version for Foo Gallery Pro Personal plan can cost $59 per year for single site usage.
BEAF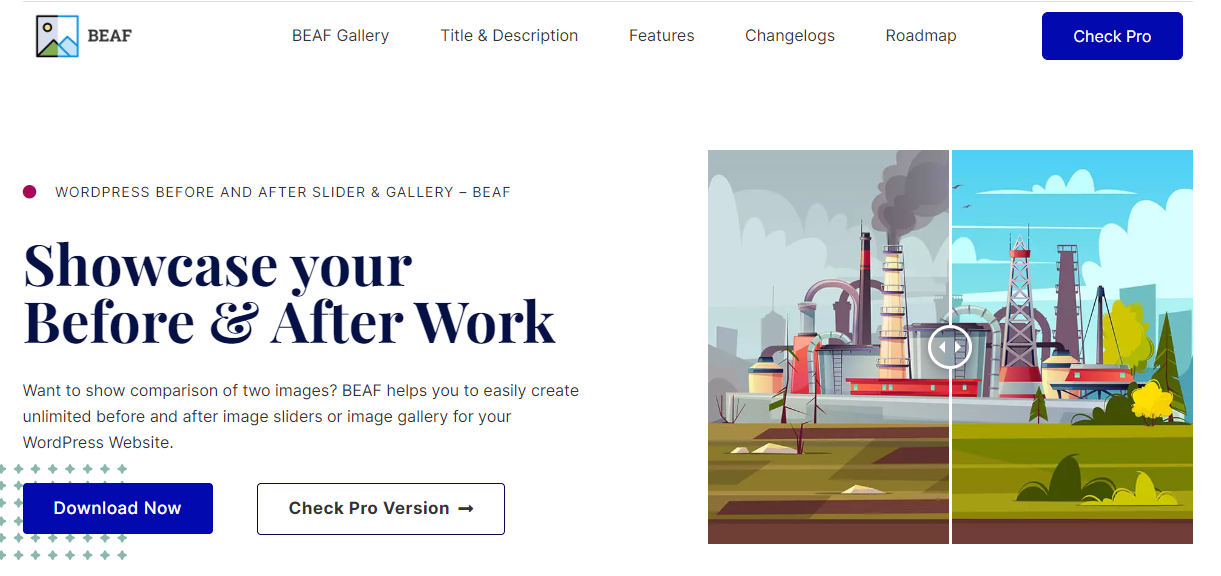 Ultimate Before After Image Slider & Gallery –
BEAF
is a powerful and user-friendly WordPress gallery plugin. With this plugin, you can effortlessly create visually appealing Before After image comparison sliders or galleries.
What sets BEAF apart is its premium-level features that elevate your portfolio showcase to new heights. This all-in-one Before After Slider plugin offers a wide range of basic to advanced options, enabling you to craft stunning and beautiful image comparison sliders and galleries with ease.
Whether you're a photographer, designer, real estate company, dentist or any creative professional, BEAF empowers you to showcase your work in a captivating manner. The plugin provides a seamless and intuitive experience, allowing you to highlight the transformation or comparison between images effortlessly.
With BEAF, you'll have access to premium-quality features that ensure your portfolio stands out from the crowd. Say goodbye to dull galleries and welcome a visually engaging way to present yours before and after images.
Pricing: There are
free
and paid versions available. The paid version of the BEAF Pro Personal plan can cost $39 per year for single-site usage. They also have a lifetime plan available.
WP Portfolio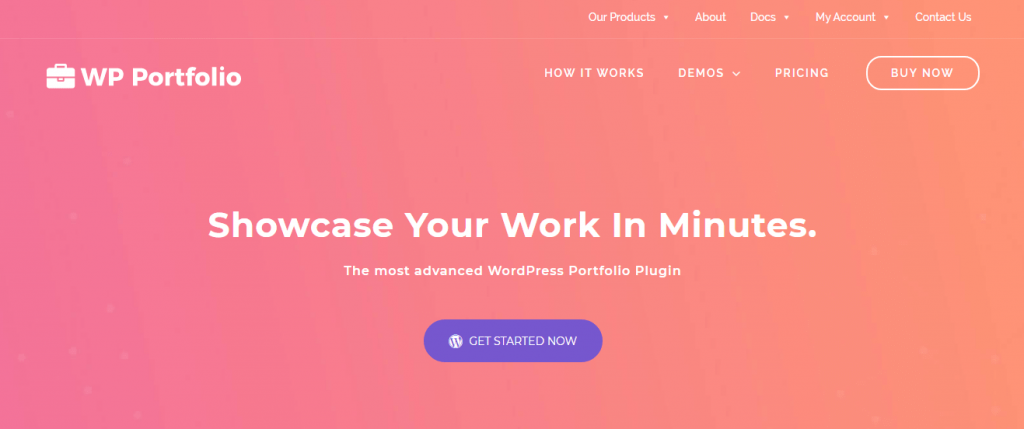 WP Portfolio
is the best-in-class WordPress portfolio plugin that can help you to showcase beautiful images, and videos to draw the attention of the clients and customers by creating the impression on all of them.
Whether you want to import beautifully designed website portfolio demo templates and show them on your WordPress website or if you want to display an image gallery to show off the beautiful images, and finally to show your created videos to a client has simply got easier with the use of WP Portfolio WordPress portfolio plugin.
It comes with 48+ inbuilt dummy portfolio sites and supports the shortcodes to insert a portfolio on the pages and posts of your WordPress site.
Additionally, what makes this plugin stand out is that you can get the benefit of the majority of the features included in the plugin along with the access of "Rest API" to gain its access and customize just about any aspect of your portfolio.
Pricing:
The plugin costs $39 for the annual plan.
Essential Grid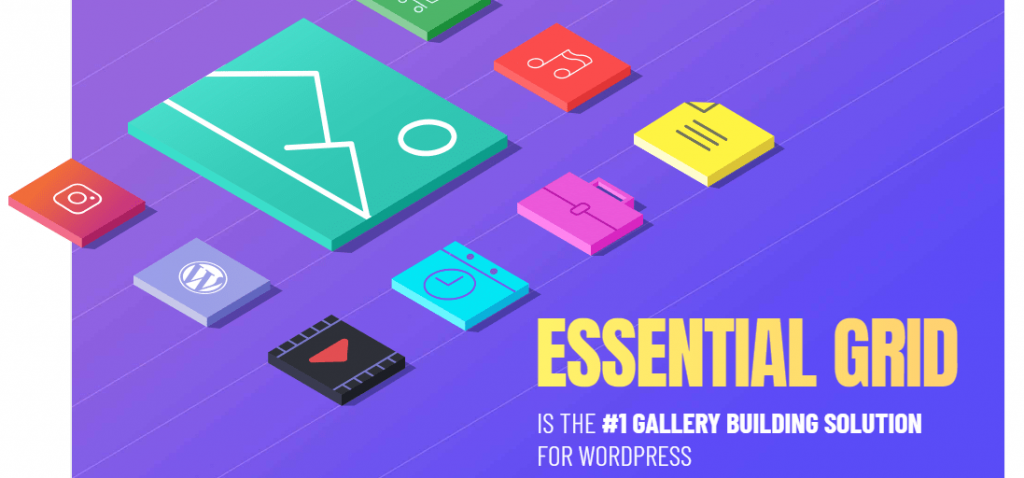 Essential Grid
is a premium-level WordPress portfolio plugin that helps you to build stunning images, videos, and audio galleries.
Interestingly, this plugin allows you to include albums built with other plugins like
NextGen
Gallery, connect to the social media streams like Instagram, YouTube, Twitter, Vimeo, and Flickr.
You can easily build the custom gallery grid by choosing the pre-built template library. Plus, Essential Grid comes with a full-blown visual skin editor that lets you build skins from scratch or based on one of our included skins.
Pricing
: This plugin costs $34 for regular license usage from Envato market place.
Portfolio Filter Gallery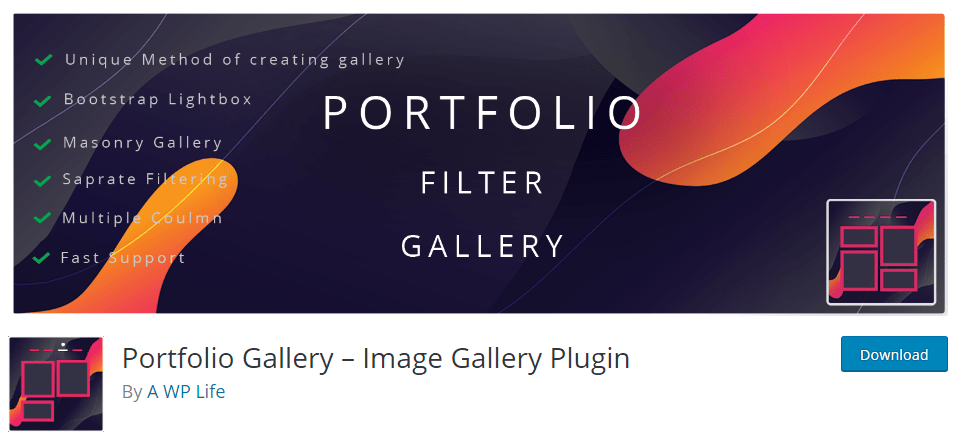 Portfolio Filter Gallery
is its kind WordPress portfolio plugin that can help you create a beautiful and responsive portfolio with minimal settings and configurations.
With the use of this amazing plugin, you can easily showcase the type of gallery of your choice, whether you want to display best art gallery, product gallery, photo gallery, video gallery based on Vimeo or YouTube videos, or if you are looking to showcase the eCommerce gallery, internal and external gallery, you can have that all without any limitations.
You can take advantage of the top-level features of this plugin that supports adding Mansory gallery, column layout, unlimited filters, and Custom CSS as well.
Apart from that, this plugin can let you apply effects and animations such and hover effects and grayscale.
Pricing:
This plugin cost starts from $29 for single-site usage.
NextGen Gallery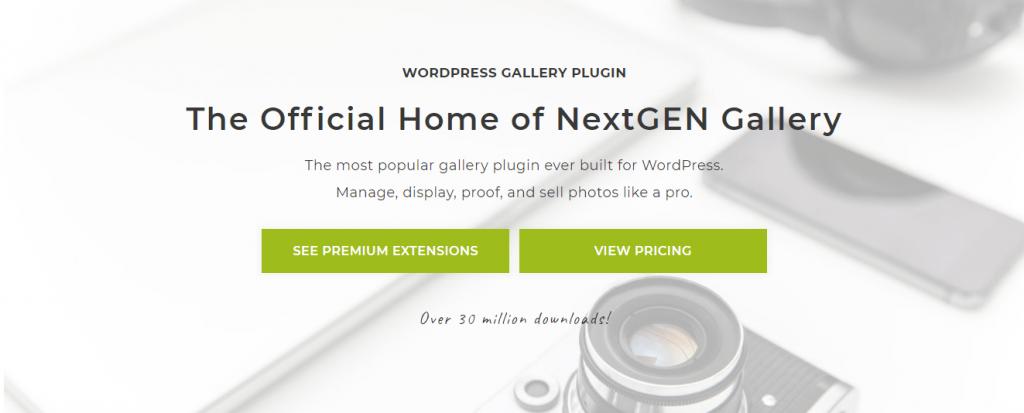 NextGen Gallery
is an awesome WordPress gallery plugin that has been in the market for more than a decade now.
With over 800k active installations from the Wordpress.org plugin repository, the customer response is amazing (almost 4.5 start out of 5 from over 2k ratings)
What makes this plugin unique is that it allows you to add from simple photo galleries to some most powerful ones required by visual artists, image professionals, and high-end photographers?
Besides, this outstanding plugin offers a WordPress gallery management system on the backend that can upload bulk photos, edit thumbnails, group galleries into albums, and many more useful features.
Plus, to say it to the best, there is a wide range of attractive features like options to control the size of the images, styling, timing, transition, applying lightbox effects, and many more features.
Pricing:
This plugin comes with a free version as well as paid version both. The paid version of NextGen Gallery Plus starts at $79 for a single site usage (1-year support and updates).
Envira Gallery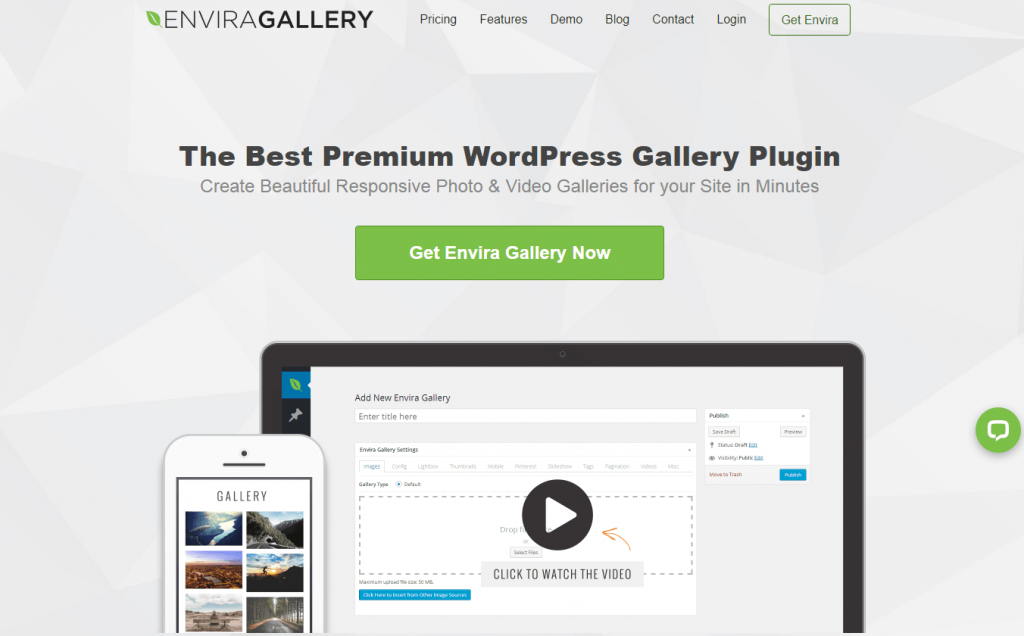 Envira Gallery
is a powerful WordPress gallery plugin that is easy to use and comes with plenty of amazing features.
If you are looking for a responsive and user-friendly WordPress gallery plugin that comes with useful features like creating a beautiful photo and video gallery with just a few clicks, or if you want to use pre-built templates and customize the look and feel of your gallery, adding a slideshow and fullscreen, image proofing, WooCommerce integration, and many more advanced features.
Additionally, Envira Gallery comes with a handful of useful add-ons such as protection add-on to protect your images downloading from visitor's side, zoom add-on for allowing close up look for the images, printing add-on to easily print photos, add-on for adding custom CSS for customizing and styling your gallery.
Pricing:
The Basic plan pricing for this plugin starts at $29 for a single site usage (1-year support and updates)
The Grid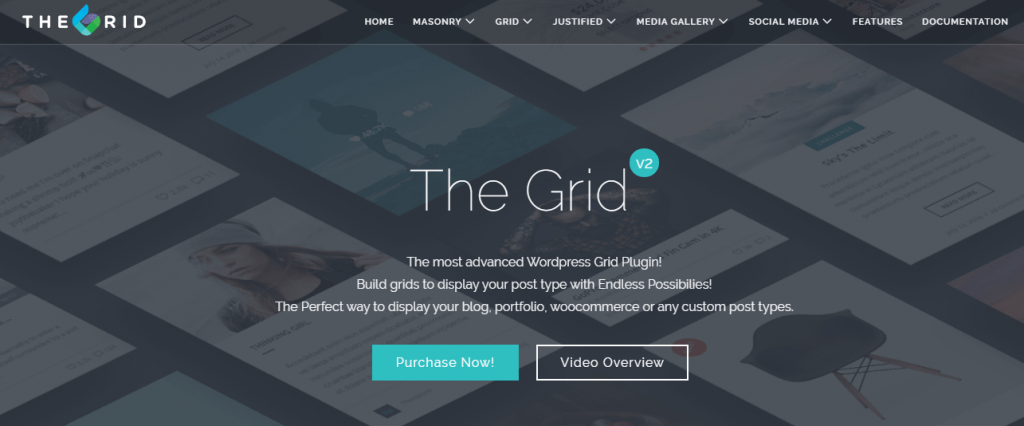 The Grid
is an eye-catchy WordPress Gallery plugin that has a wide range of features supported within this amazing plugin.
This plugin offers some powerful set of features as the most advanced skin builder with the simple drag and drop interface, custom post type, and social stream support, endless layout possibilities, WooCommerce support to display the products in an elegant and highly customizable grid system.
Pricing:
The plugin can cost $29 for a regular license.
WPVR - Gallery with Panorama Images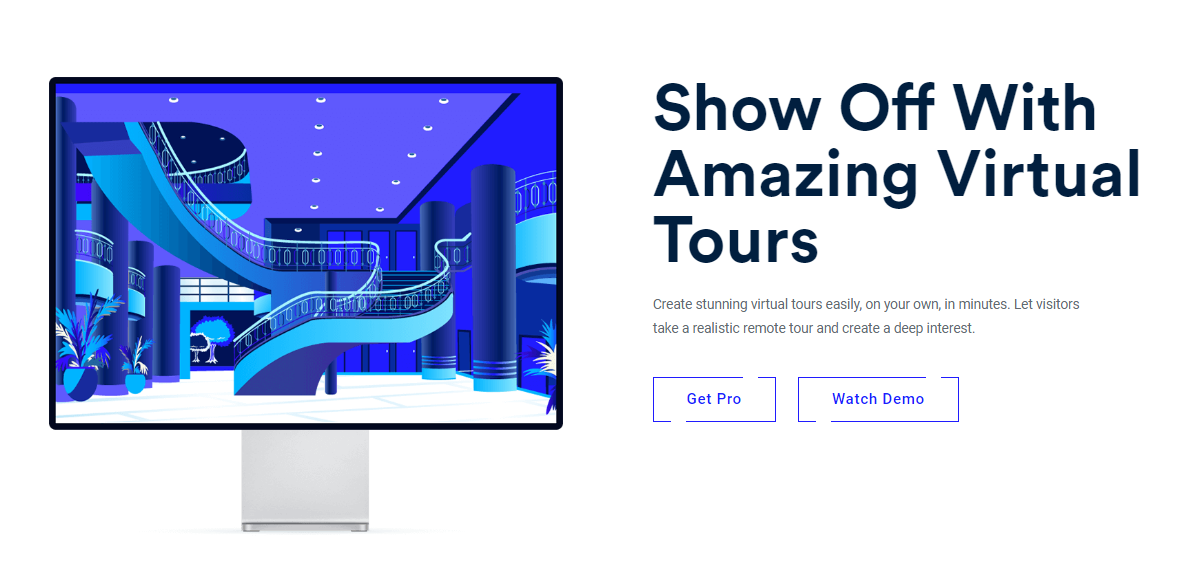 Until now, you've thought of creating galleries with only regular images. But what if you could create galleries with 360 panorama images as well?
WPVR
allows you to create a panorama photo gallery and showcase it on your website.
Your viewers can interact with the panorama images and have a look around. You just have to upload the 360 images, check if it is alright in the plugin's live preview, save it, and publish it on the website. On top of that, you can set Titles to the images, background audio, your company logo, description, and more information you want to show. The best part is, you can do it using even the panoramas taken from your mobile phone.
Get WPVR now
Final Wrapping
That's all for the best WordPress portfolio and gallery plugins. If you found this article a useful read, then please share it on social media networks. Do you have any ongoing questions or suggestions? Ask it right away in the comment box below!
Read More other articles:
The Informative Guide to Pingbacks and Trackbacks in WordPress