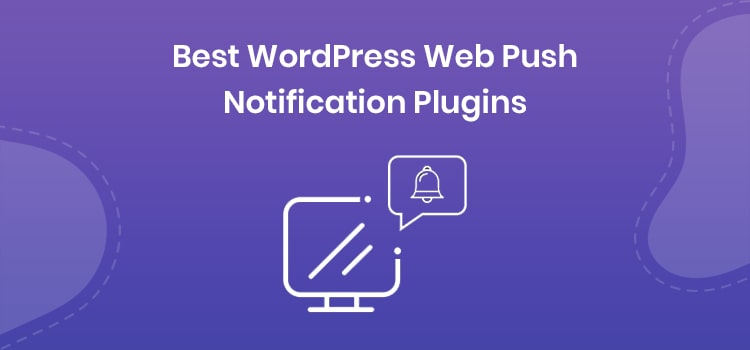 5 Best WordPress Web Push Notification Plugins in 2023 (Free and Paid)
The success of your website depends upon the number of visitors that your site can grasp, either with the informative blogs or with your website altogether.
That is why it's a must to keep your site visitors engaged with the content updates.
Web push notification is by far the best way to keep your audience engaged with
your website or for your site's blog content
.
A web push notification, in general, ensures that your site has updated content and that you have always something new for your readers.
Let Us Understand What is Push Notification First
Web push notification is what website visitors see on their browser either on their desktop or the mobile devices whenever they
visit a website
having push notification implied on it.
It also uses for the real-time pushing the updates of the blogs or your website content to the subscribers of your site.
This can be easily done with the use of push notification plugins for your WordPress site. So
here in this article
, we will show you some of the best WordPress web push notification plugins you can use for your WordPress site.
Let's have a look at the below-given list of push notification plugins that you can use for your WordPress site.
List of WordPress web Push Notification Plugins:
PushEngage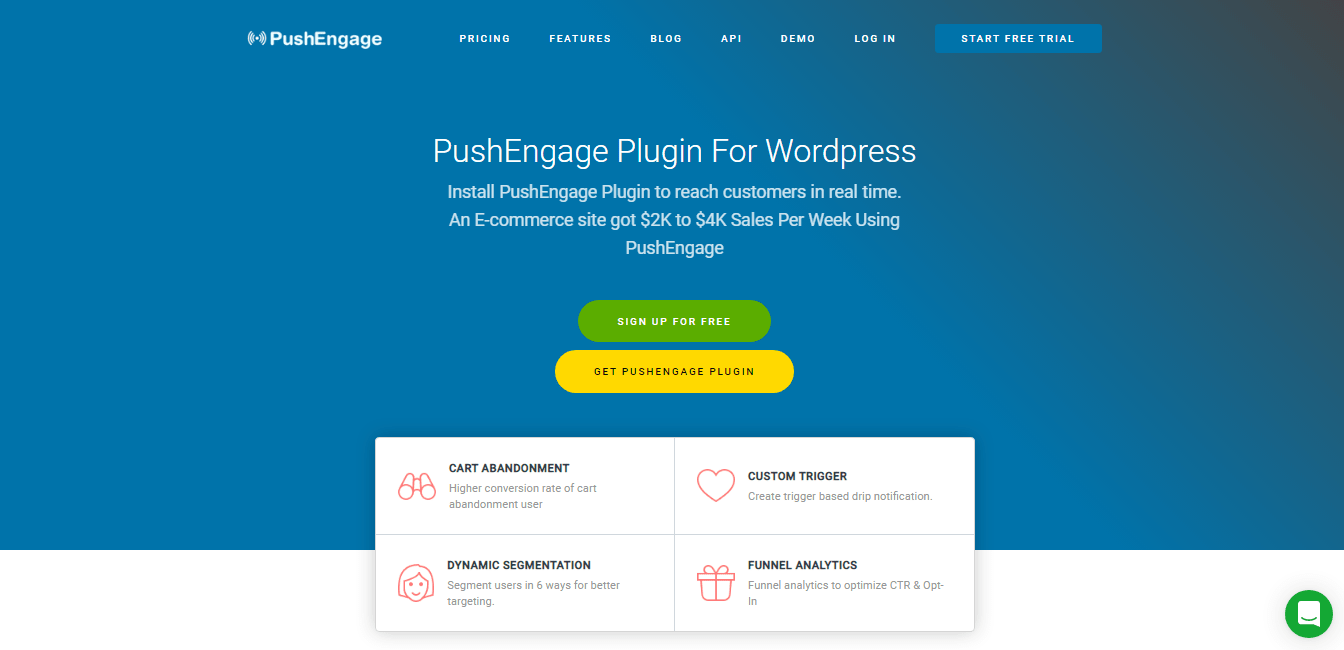 PushEngage
is a powerful platform that can help you to send automated web push notifications and can be easily integrated for your WordPress, and other popular CMS.
One of the great things this plugin offers is the deliverance of higher click rates than the E-mail. This simply means you can have higher opt-in rates for increasing customer lists.
Whether you want to boost your CTR (Click through Rates) or if you want to re-target your website visitors,
PushEngage
will let you achieve all of that.
You can easily auto-update visitors about your new posts after they subscribe to your push notification.
Some special feature of this robust plugin:
It allows sending an automated notification to subscribers.
Offers multi-site and multi-users support to manage users and sites.
Supports most popular browsers like Chrome, Safari, Firefox, Chrome for Android.
Allows you to schedule notification at the right time
Supports large image notification, emoji support, and multi-language.
Pricing:
This plugin offers free and paid plans both. The Business plan for this plugin starts at $29/month.
OneSignal – Web Push Notifications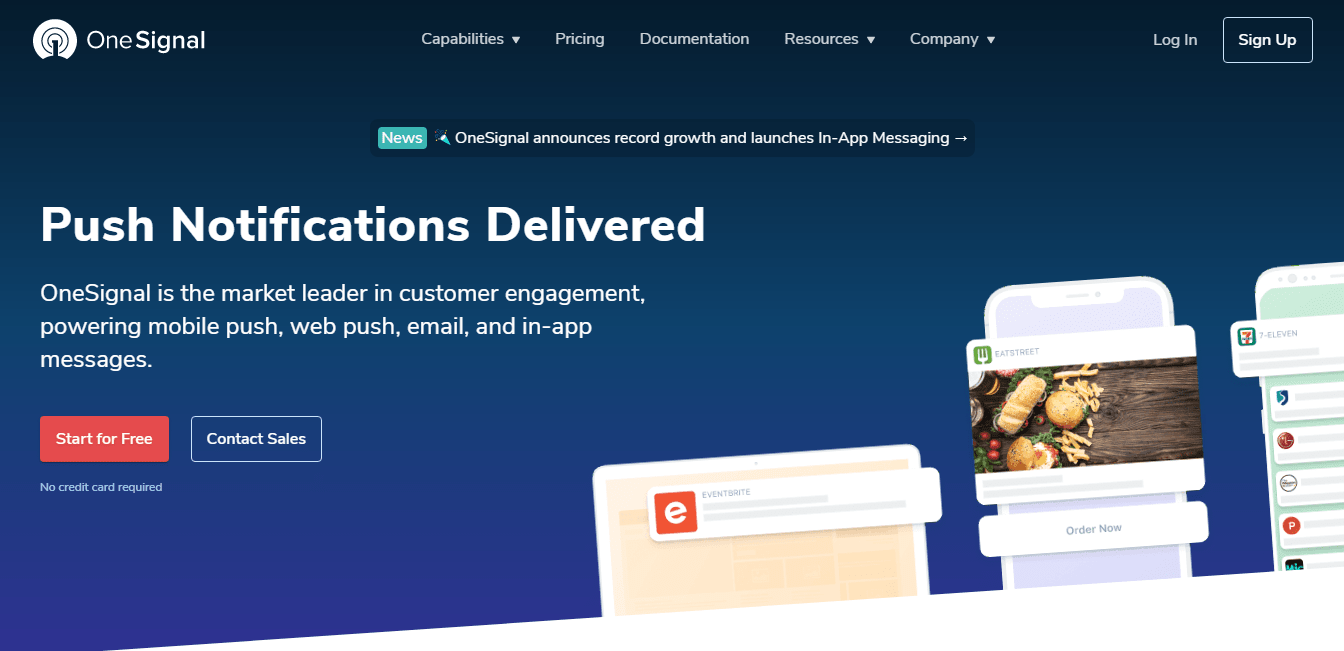 OneSignal
is one of the most effective push notification plugins that can be used to encourage your WordPress site visitors to keep coming back.
This plugin has an awesome customer response with over 100k+ active installation and is trusted by top fortune companies like Verizon, Bose, Volkswagen, and more.
On the other hand, the free plan of OneSignal itself allows you to target up to 30k subscribers with push notifications on the web.
Key features of OneSignal:
It allows you to send automatic notifications to the subscribers of your site.
Supports Chrome, Opera, Firefox, Safari (Mac OS X), and Microsoft Edge (both for Desktop and Android)
Allows optimizing user engagement with A/B testing to see the push notifications that can work to reengage the visitors.
The advanced analytics feature to check if your notifications are delivered in real-time.
Segmenting relevant target campaigns based on the number of times they have visited.
Pricing:
Paid plan starts from $99/month.
WonderPush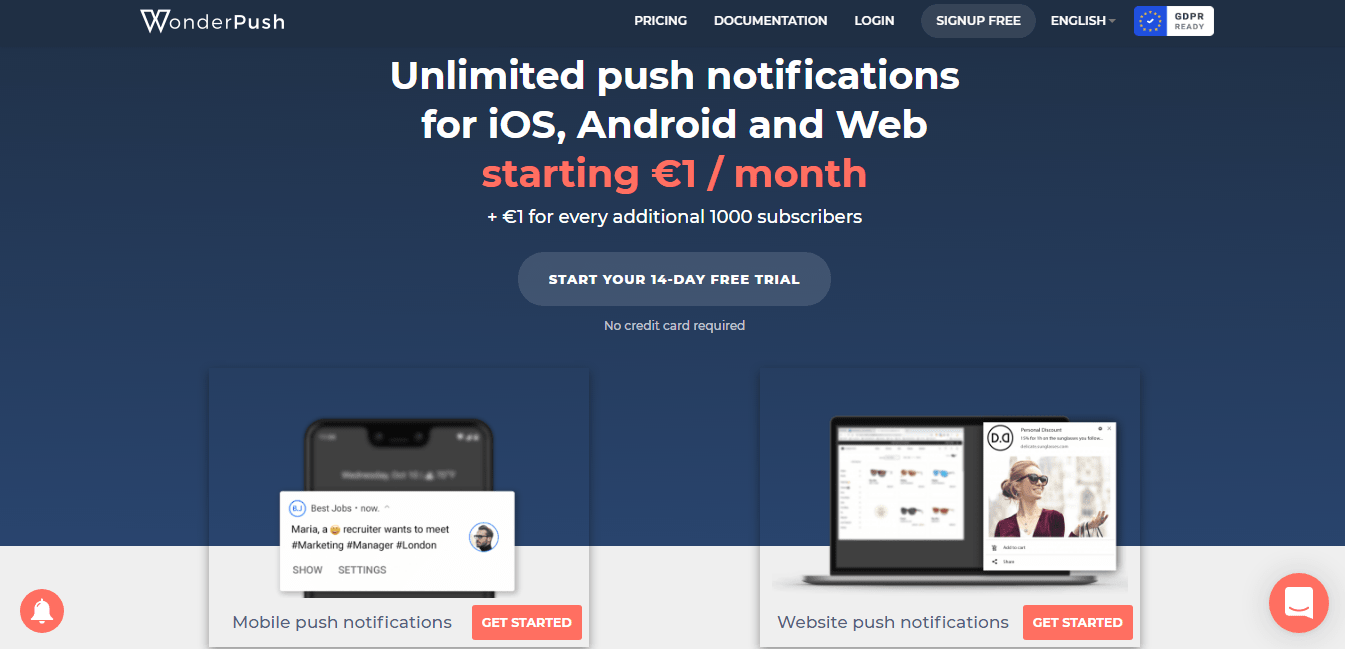 WonderPush
is a web push notification platform that can be used for WordPress, WooCommerce, Shopify, Wix,
Squarespace
, and various other CMS.
As the WordPress powers most of the website over the internet, if you have got a WordPress site, then web push notification from WonderPush can easily help you to grow and retain your WordPress site audience.
With the use of WonderPush, the readers who subscribe to your web push notifications get the alert whenever you have a new post published on your website. They get the notification even if they are not on your website.
Here are some of the important features of WonderPush:
t allows you to monitor the real-time analytics of the conversion you get from the push notifications.
Send automated notification to the subscribers for your sites new post
Allow you to send push notification for Web, iOS, and Android.
A/B split testing to create variant messages and compare their performance.
WooCommerce support to send push notification to the users who abandon the cart and leave your site without making a purchase.
Pricing:
The paid plan pricing starts from €1/month to up to 1000 subscribers.
Push Notification for WordPress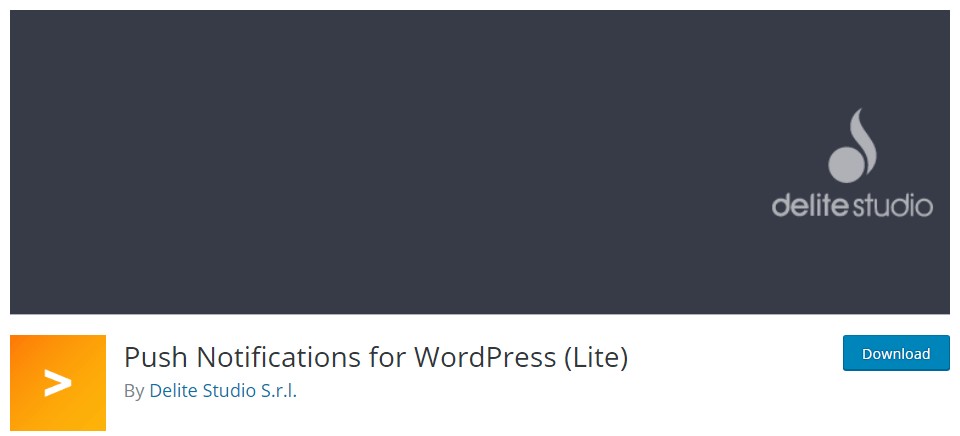 Push Notification for WordPress (Lite) allows you to send push notifications to subscribers when you publish a new post straight from your WordPress site.
Apart from that, it allows you to send the web push notifications for browsers such as Chrome, Firefox, Edge, Opera, and others.
Additionally, there is an analytics feature that allows you to get a detailed overview of all the notifications. Also, you can have an option to track notifications that are read.
Moreover, this amazing plugin can give the option to select where the users can choose the posts categories from which they want to receive notifications.
Here are some key features of Push Notification for WordPress plugin:
It allows you to have complete subscriber management.
Allows Supports for the custom post types.
It offers comprehensive documents, powerful APIs, hooks, and filters.
The plugin is compatible with WPML.
No chargers for delivering push notifications are applied.
Pricing:
This plugin includes both free and premium versions where the paid plan starts from €99.90/year for a single site.
Push Monkey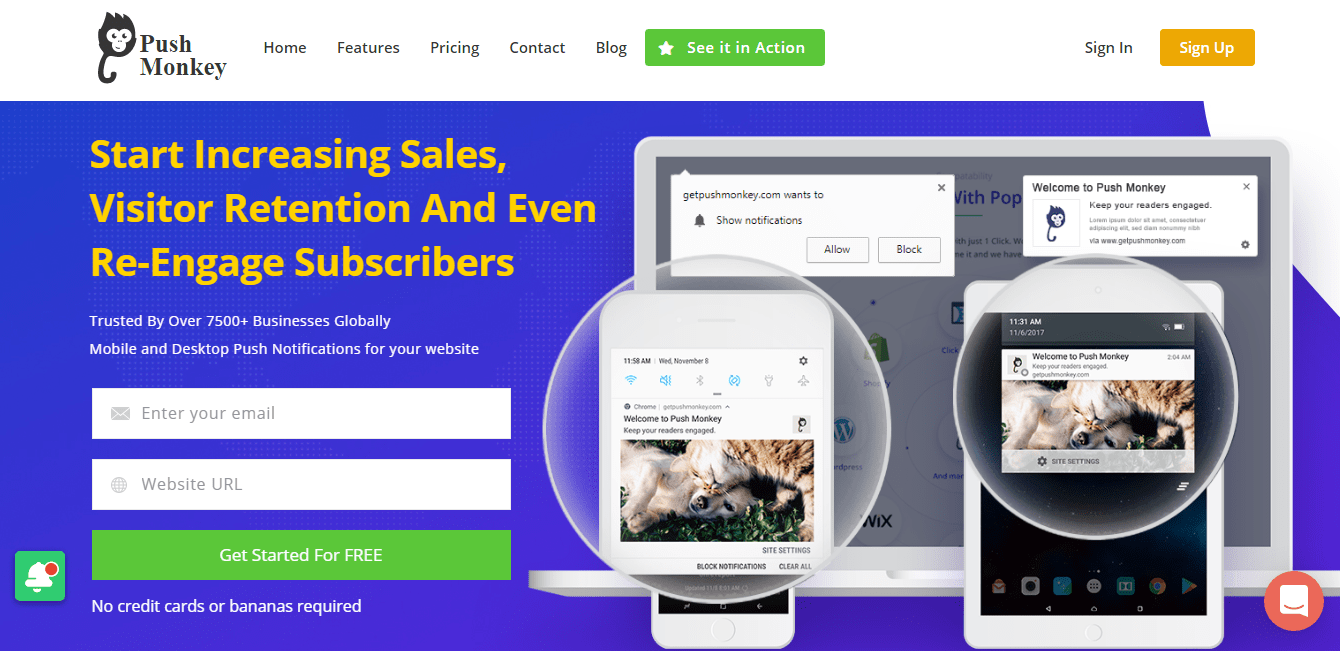 Push Monkey
is a great platform that can be used for WordPress as well as other CMS such as Shopify, Magento, Joomla, and many more.
One of the best parts about Push Monkey Pro is that, even when the visitors are on the other sites, they still get all the missed notifications, even when the computer is ideal.
For the Chrome browser, it facilitates the notification along with an image. Besides, you can also have a WooCommerce integration to remind your visitors about the left out carts.
Some key feature of Push Monkey includes:
It allows statistical data available directly to the WordPress Dashboard to provide the best experience for your subscribers.
Let you define segments to know what interests your subscribers to provide them the relevant notification and content.
It allows you to track the Geo locations of your subscribers to send them the related notifications by defining the specific time-zone scheduling.
Facilitates to add an appealing image along with the notifications.
Sends a notification to your readers based on the published content to an RSS feed.
It allows you to send notifications with WooCommerce integration to the shoppers who already added products to their cart but did not check out.
Pricing:
The pricing starts from $19/month up to 2k subscribers.
Final Thoughts
At last, all the above-mentioned WordPress web push notification plugins are worthy and solely depend upon the size and needs of your site.
So, if you have a smaller site then you can try out some free plugin usage while for a larger business with higher visitors and subscribers should go for the premium plugin options.