ARForms with Cornerstone
Embedding Form with Cornerstone
ARForms exclusively equipped as an Element in Cornerstone Page Builder, these facilitate to add form in a page just like an element. Even ARForms gives many options/styles to display a form & various style (as discussed in Style to Display a form sections).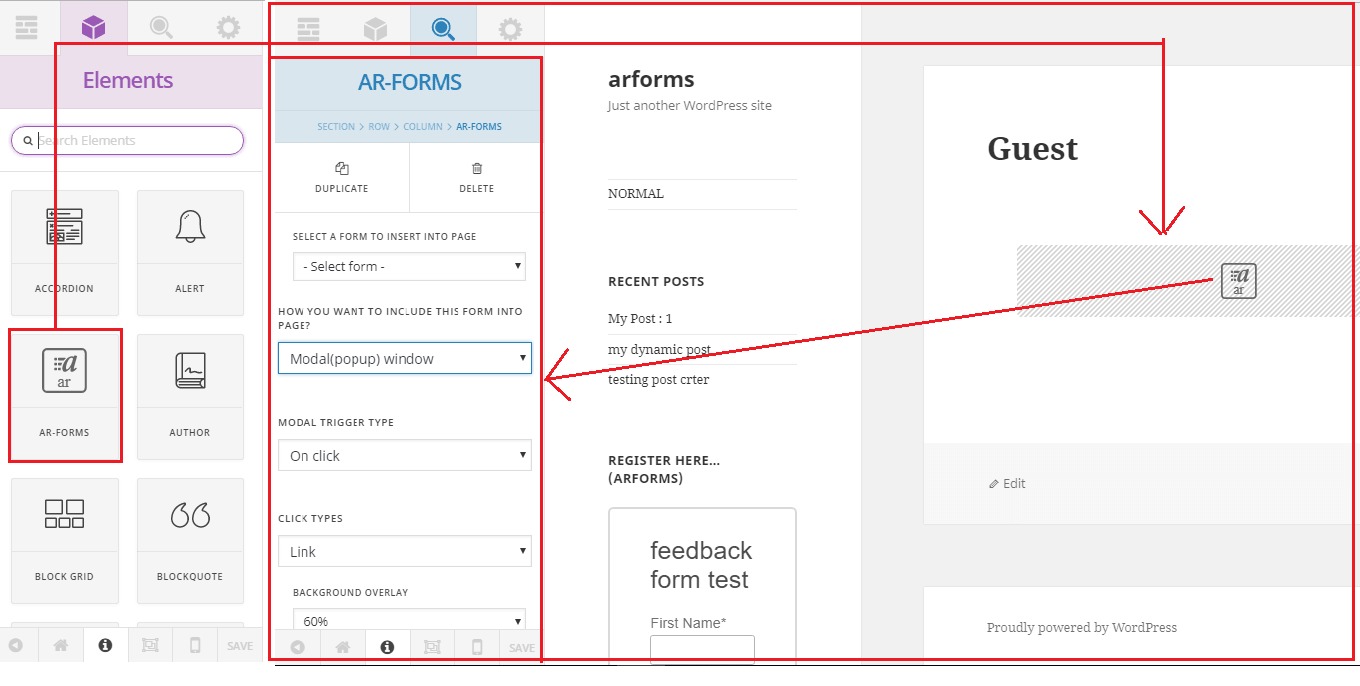 Let us see illustration and understand each step :
You need to add element of ARForms in any row/column of a page.
Then clicking on element icon placed in a page you will get a list of an option of ARForms in the sidebar.
The List of Arguments listed under ARForms allows you to select Form you want in a page as well as styling of that form, link types and much more.
After selection of Form and required arguments you just need to save the setting and all done.