Don't store entry in database
If you enable this option, form entries will not be stored in the database hence the entries will not be displayed in the form entries section. If email notification is enabled then data will be sent through email.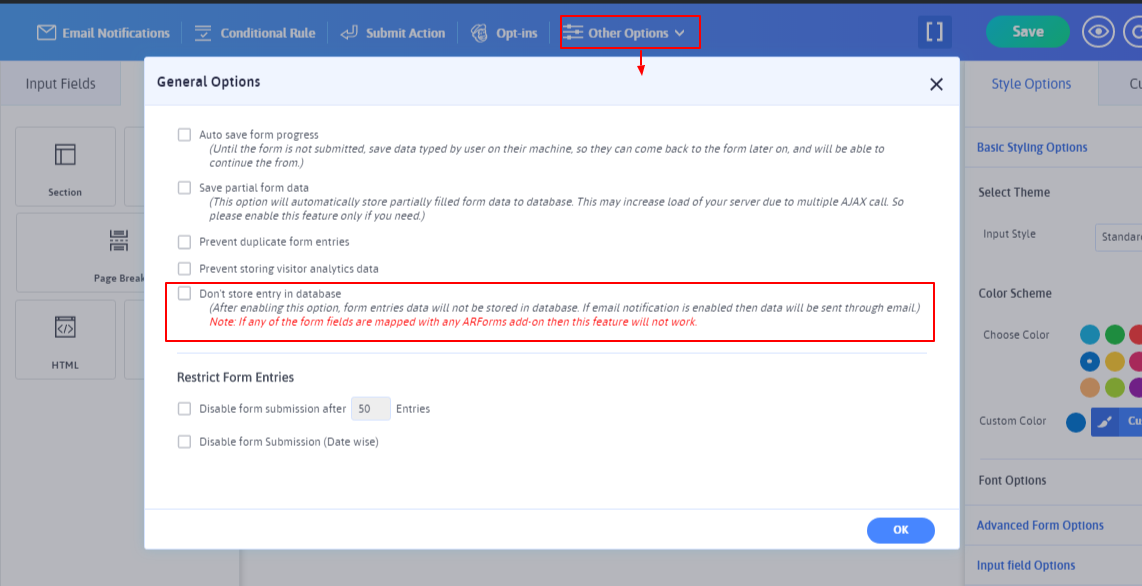 Note: If any of the form fields are mapped with any ARForms add-on then this feature will not work.