Export Form Entries
Using ARForms, you will be able to export entries from 'Form Entries' page. Even you can able to choose whether you want to export a particular entry or more than one. you can export entries of your search results.
You can export as many entries ,but all entries will be Exported in CSV format.
1.Export Entries from Form Entries Page
You can select entries manually which is required by you.After that you have to select "Export to CSV " action from Bulk Actions dropdown list and the click on apply ,you will get a CSV file with your entries.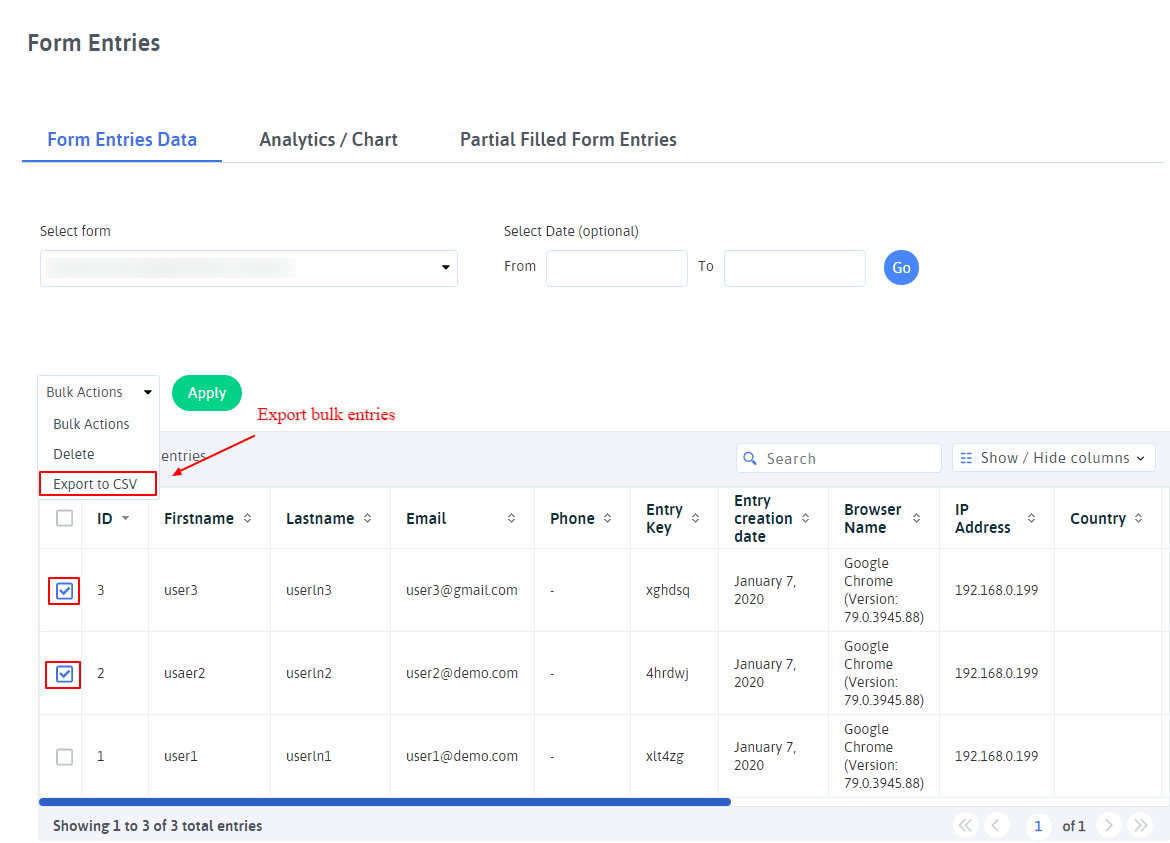 2.From Import/Export Page
While exporting entries from here, you will get an option to select separator for Entries to be exported in CSV ,but from here you have to export full entries of a particular form you can't select entries manually.
Just select separator and form from dropdown and press export button to get entries.