1.Begin to Create a From
To create a new form, just click on 'Add New Form'. It will show popup menu. This popup menu will allow you to add a different kind of form templates. Steps for add new form:
Give Form Name.
Select Form Template or Blank Form.
If you want to create form from scratch according to your requirement then select 'Blank Form'.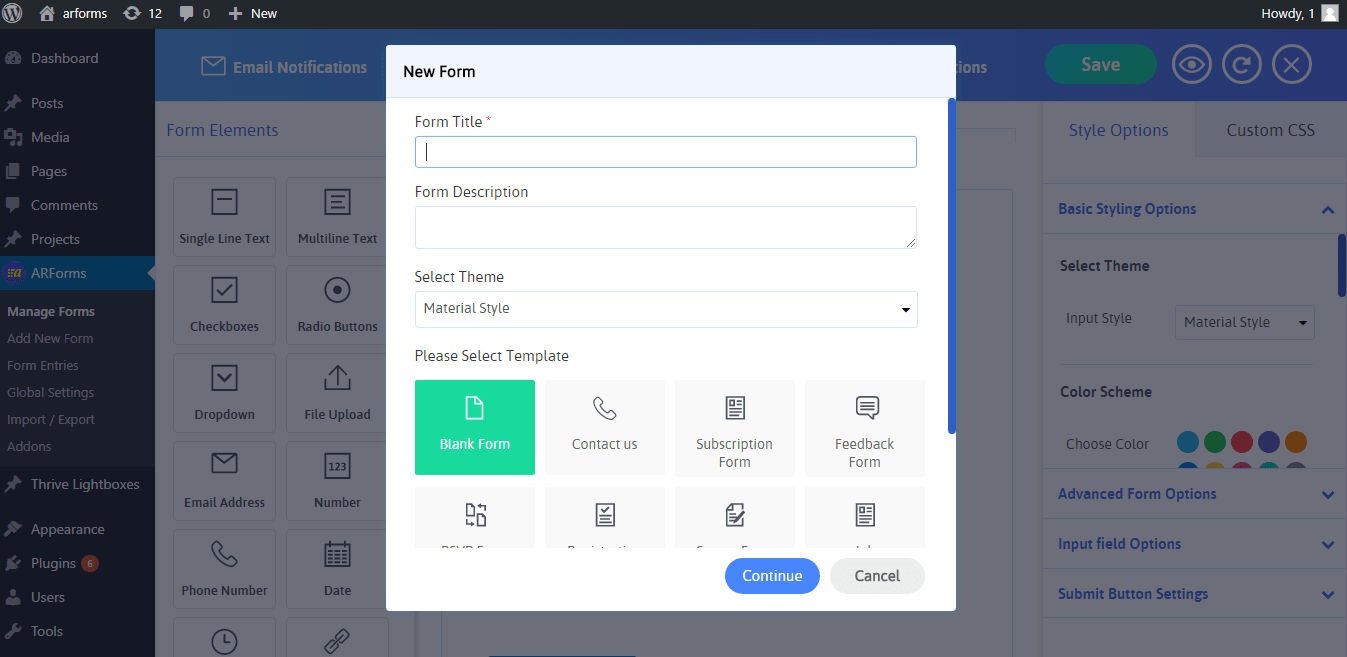 Now you can drag-and-drop any of control on to your canvas as per your need and SAVE it. Now your form is ready to use.
ARForms provides 7 readymade templates by which you can build your form. The list is given below:
Contact Us Form
Feedback Form
Registration Form
RSVP Form
Subscription Form
Survey Form
Job Application Form
Input Direction (Available only for RTL Site):
This option is available if your site is RTL. Here you have options to select either Left to Right or Right to Left which helps you to change all required direction in once instead to change individual option from styling options like Label Align, Text Direction, etc.
2.Form Editor
In ARForms, form builder allows you to edit your form according to your requirement. You can arrange field order as per your design.Apart from this, it provides basic elements and advanced elements to create any kind of simple as well as complex form.
You can add an element as per your need. To add an element you have to just drag-and-drop it or you can just simply click on it.
With ARForms , you can create multi column forms with resize facility. You can resize to any field according to your need and design any complex form in minutes!
Further to all these, all form you made in ARForms are by default responsive you never have to bother about the responsiveness of your form.In preview we provide an option for Mobile & Tablet view so you can switch on it to see how your form will appear in it.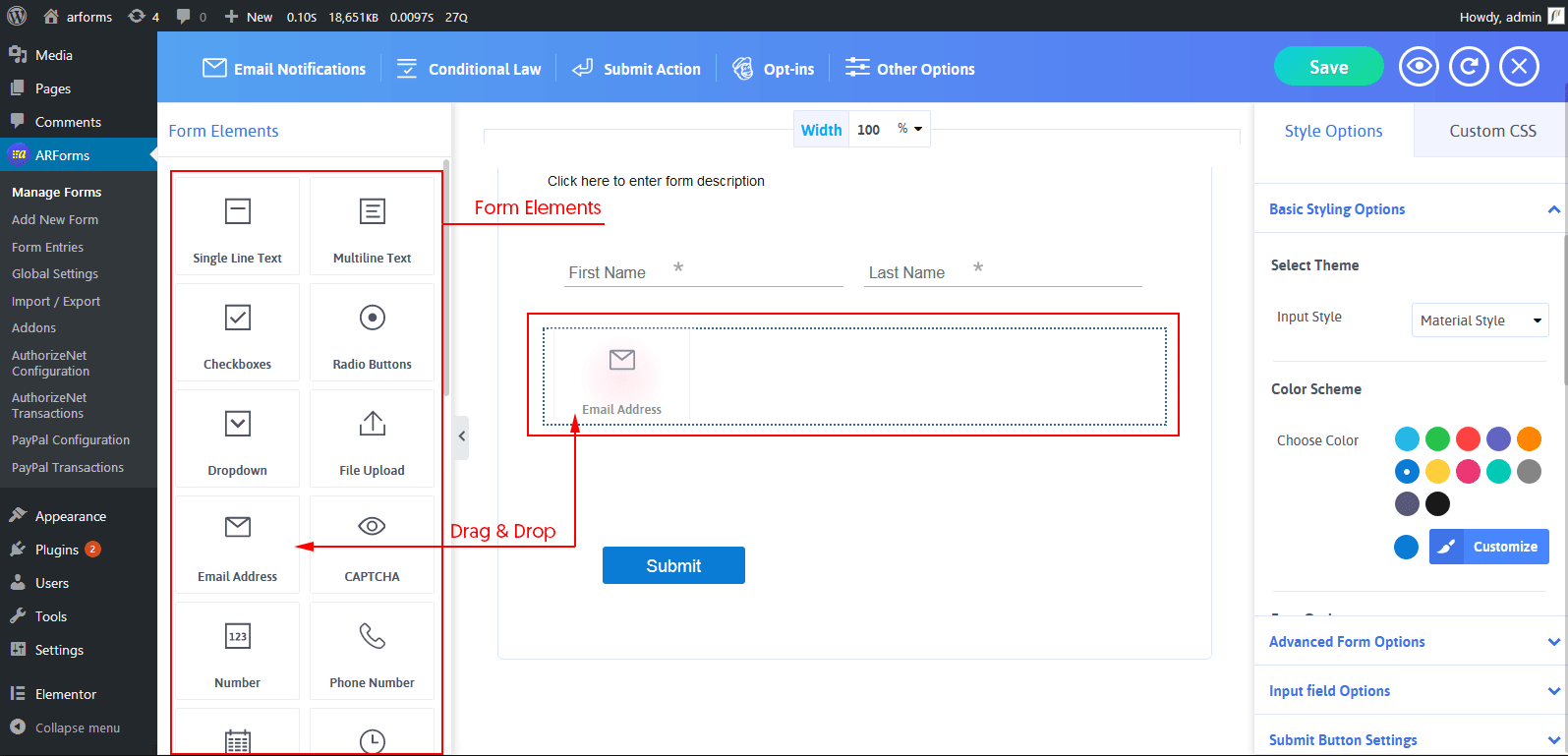 After adding a field, you can set up particular field property according to your need. There are following options for the field: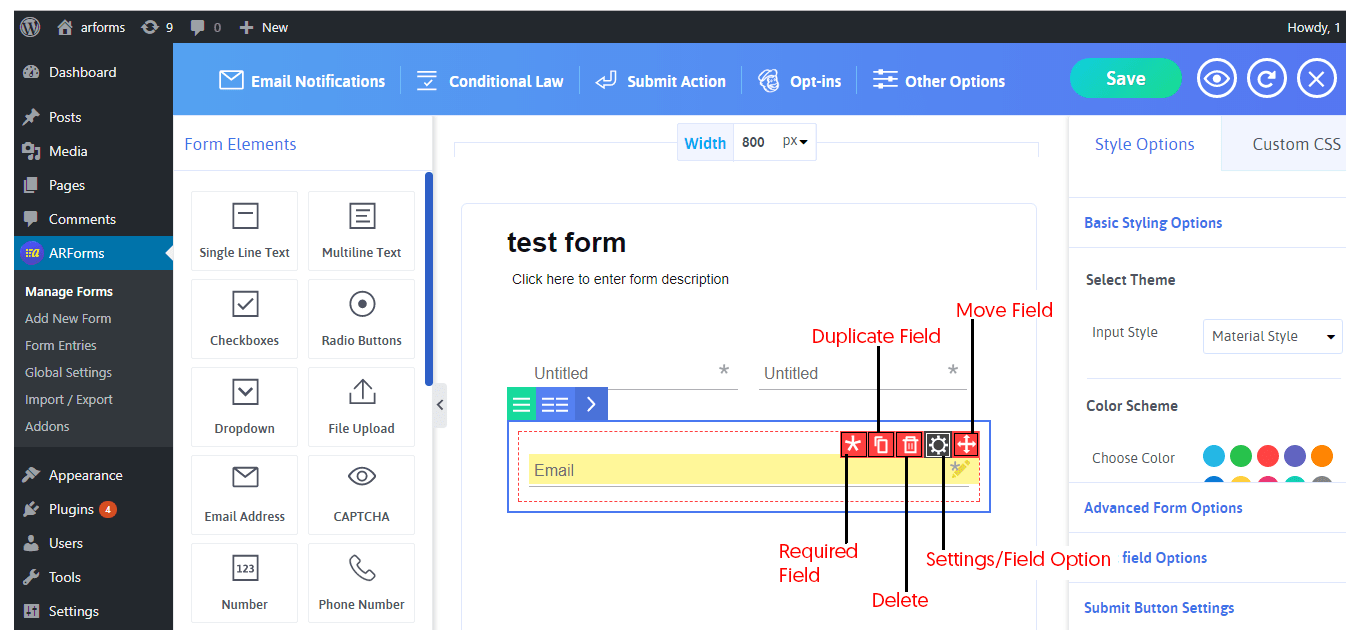 Move Field – you can change the order of fields in the form, by dragging field with this icon.
Required Field – By clicking this option, you can make field mandatory or non-mandatory
Settings – by clicking this option, you can get a list of property settings related to the selected field.
Duplicate Field – by clicking this option, you can create a clone of a particular field.
Delete Field – by clicking this option, you can delete the particular field from the form.
3. Save your time by just Duplicate existing form.
Duplication of any form can be achieved by just single click on Duplicate Form icon in ARForms > Manage Form.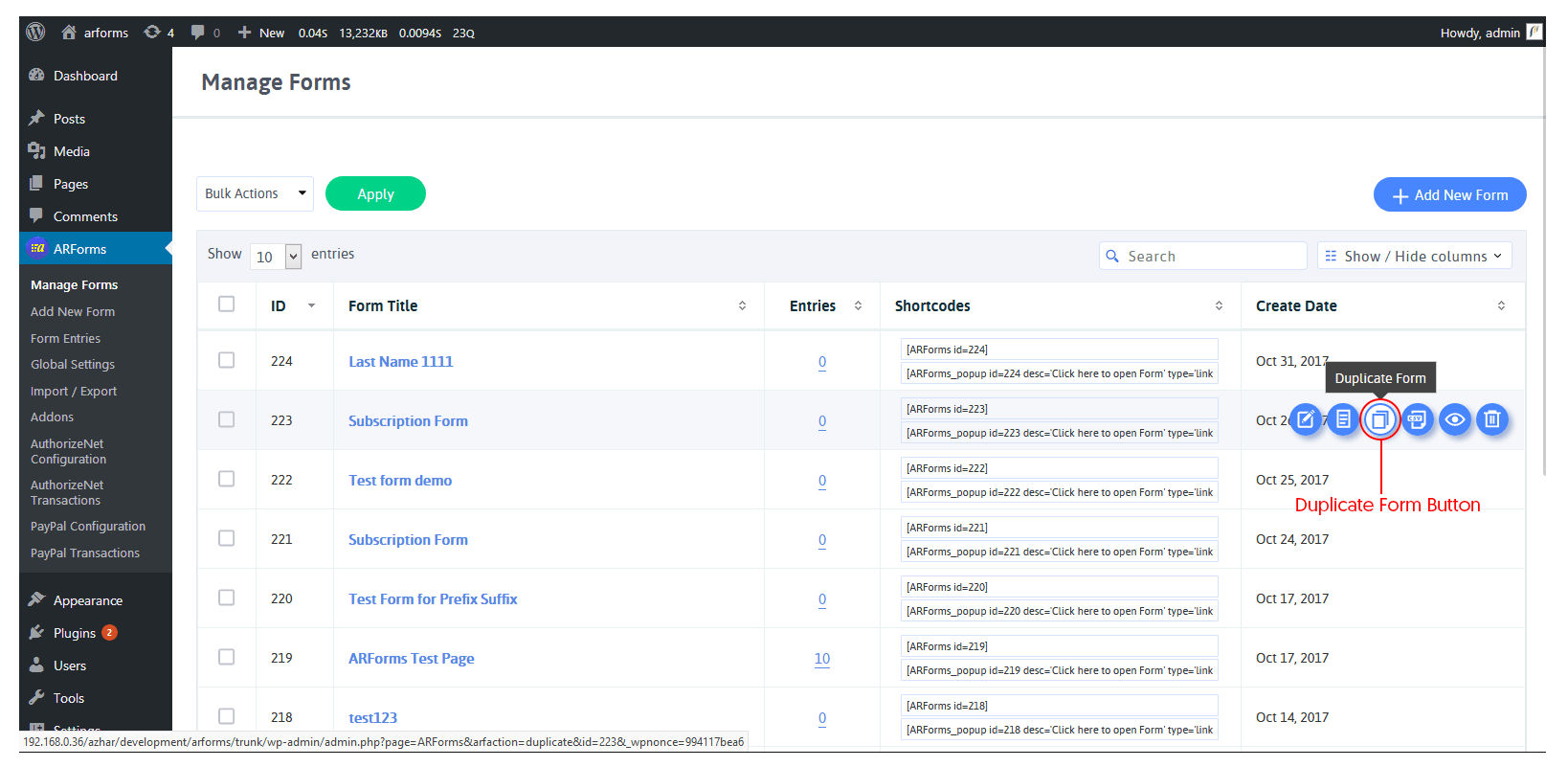 On duplicating any form you will get the same form open in your editor and you can alter fields or field options or form style options and can easily get a new form.This functionality gives you form re-usability which saves your precise time by inheriting Form and its style options, fields, field options, etc of already created form.