Convert Field Type
ARForms provides facility to change field type for existing fields in the form. This can be helpful if you have big amount of entries in particular form and you want to change the particular field type without losing the entry data for that field.
Go to Add/edit Form > Other Options and click on Convert Field Type you will get a popup where you need to select current field exist in the form and field type to convert.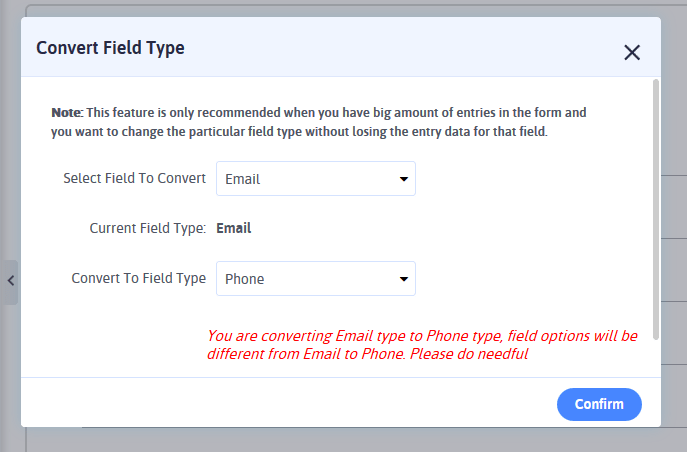 Note:
Field type you are converting to may have different field options so please check and do needful after changing field type. Also you need to verify all settings like email notification, conditional rule, payment gateways configuration and other add-ons configuration after changing field type.
This option will be available after save form successfully.