Mailster
ARForms has a new extension which allows you to quickly create subscribers for your Mailster mailing lists using the power and flexibility that ARForms provides.
Mailster Integration With ARForms plugin integrates your form entries and Mailster Subscription into a single process. You can Subscribe to users immediately after form submission from ARForms.
This addon requires at least version 2.6+ of ARForms and version 2.0+ of Mailster or 2.2+ of Mailster. Please make sure that your plugins are up to date before installing this extension.
ARForms – Mailster Addon Key Features
Create Unlimited subscription forms with ARForms
Each form can subscribe users to a different list(s)
Let users can decide in which list they want to subscribe to
Supports custom fields of Mailster Forms
Multi-lingual
Steps For Installation And Activation
You can install plugin either of these two methods.
New install via FTP

a. Download the plugin from CodeCanyon, and extract it. You should find a directory arformsmymail.

b. In your WordPress installation, upload arformsmymail to wp-content/plugins/

c. Activate the "ARForms - Mailster Addon" plugin through the Plugins menu from WordPress admin panel.



New install via the WordPress Uploader

a. Download the plugin from CodeCanyon

b. Log in to your WordPress admin panel

c. go to Plugins -> Add New -> Upload

d. Click on choose file and browse the download package from CodeCanyon. When the plugin uploads successfully, click on Activate Plugin.
After activating the plugin, you will be able to see "Mailster Configuration" link under "ARForms" menu in admin menu list.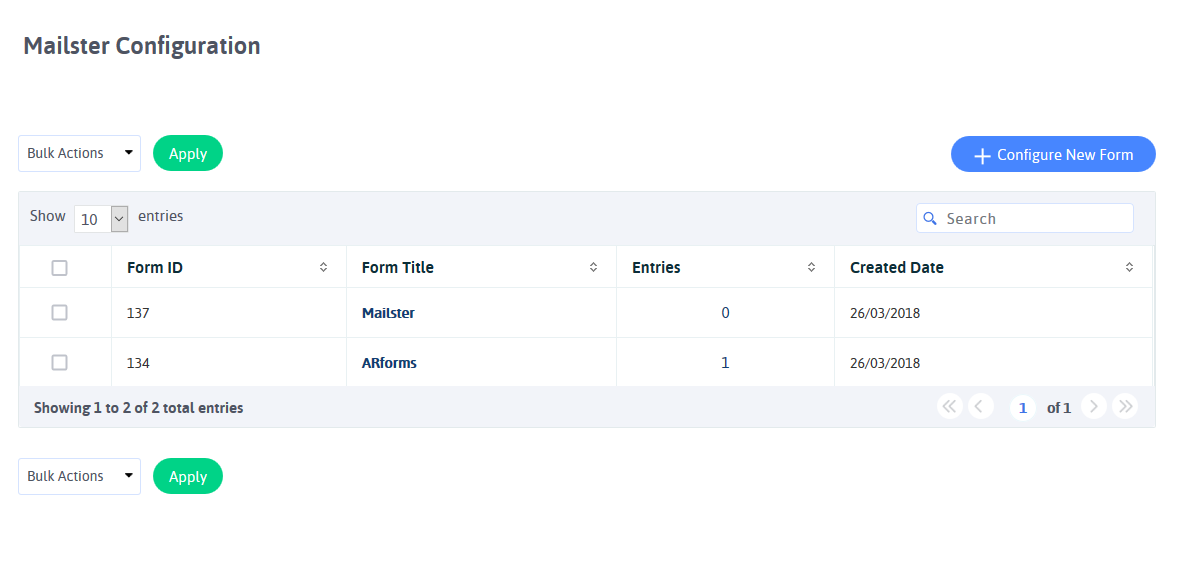 Mailster Configuration
You can configure the Mailster form with ARForms from this page. You can get a list of all forms which are already created with Mailster and ARForms.
Select Mailster Form from the dropdown. You will get a list of all forms which you have created with Mailster.
Select ARForms Form from the dropdown. You will get a list of all forms which you have created with ARForms.
The Mailster Lists Selection
By selecting lists name from the fixed list it will subscribe users automatically to selected lists every time on ARForms form submission.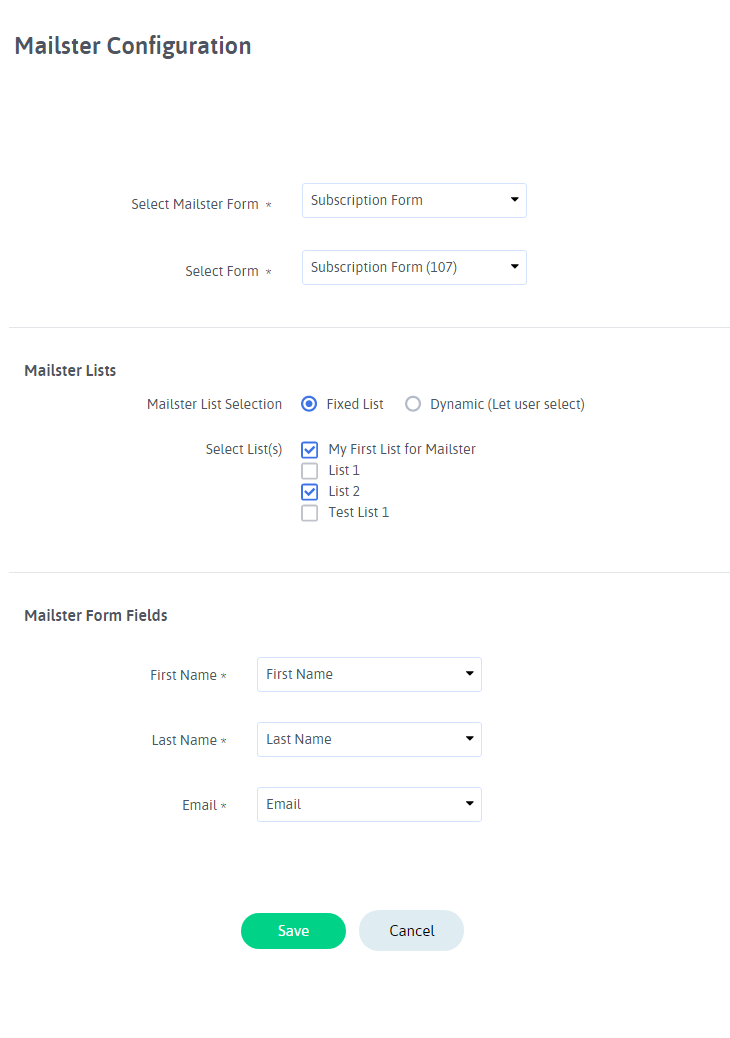 If you want to allow users to select an email list in which they want to subscribe to, you just need to select Dynamic Option from Mailster Selection and select the field name from the selected form. This will overwrite existing values of the field with Mailster List names. You will get field names having type Checkbox, Radio, and Dropdown.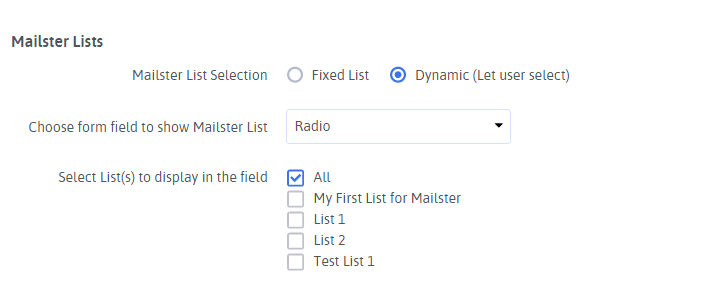 You can also select which Mailer Lists will be displayed in the selected field. If you want to display all Mailster List, then just select 'ALL' option from the checkbox otherwise select one or multiple lists to display in the selected field.
---
Mailster Fields is a list of fields that are added in Mailster Forms. These fields will be populated based on the selected form of Mailster. You can map the Mailster forms' fields with selected ARforms' form fields.
Note: While subscribing users with ARForms Mailster Addon, users will be subscribing to the list which you have selected while mapping the form. It will overwrite the selection of the list which you have done with Mailster form.
When a subscriber is already subscribed for Mailster, and he is re-subscribing for Mailster, then ARForms won't give any error and it will not simply add that subscriber again to that list.
Confirmation Mail will be sent to users if double-optin is on in Mailster settings and subscriber has not confirmed their email already.
Changelog
Version 1.8 (02 January, 2020)
Added compatibility for ARForms version 4.0
Other bug fixes
Version 1.7 (12 October, 2019)
Added facility to display selected Mailster list to mapped field
Other bug fixes
Version 1.6 (23 May, 2019)
Remove compatibility for ARForms lower than 3.0
Other bug fixes
Version 1.5 (15 February, 2019)
Support for Mailster 2.3
Other bug fixes
Version 1.4 (28 November, 2017)
Added compatibility with ARForms version 3.0
Other bug fixes
Version 1.3 (02 March, 2017)
Support of Mailster version 2.2
Other bug fixes
Version 1.2 (16 November, 2016)
Support of MyMail version 2.1.27
Other bug fixes
Version 1.1 (27 January, 2016)
Support of MyMail version 2.1