Auto save form Progress
While filling the form if there is any interruption due to which form gets abandoned without submitting it, then this will retrieve all form data when you again start to fill that form. To use this functionality in any form you just need to check this checkbox residing inside Other Options.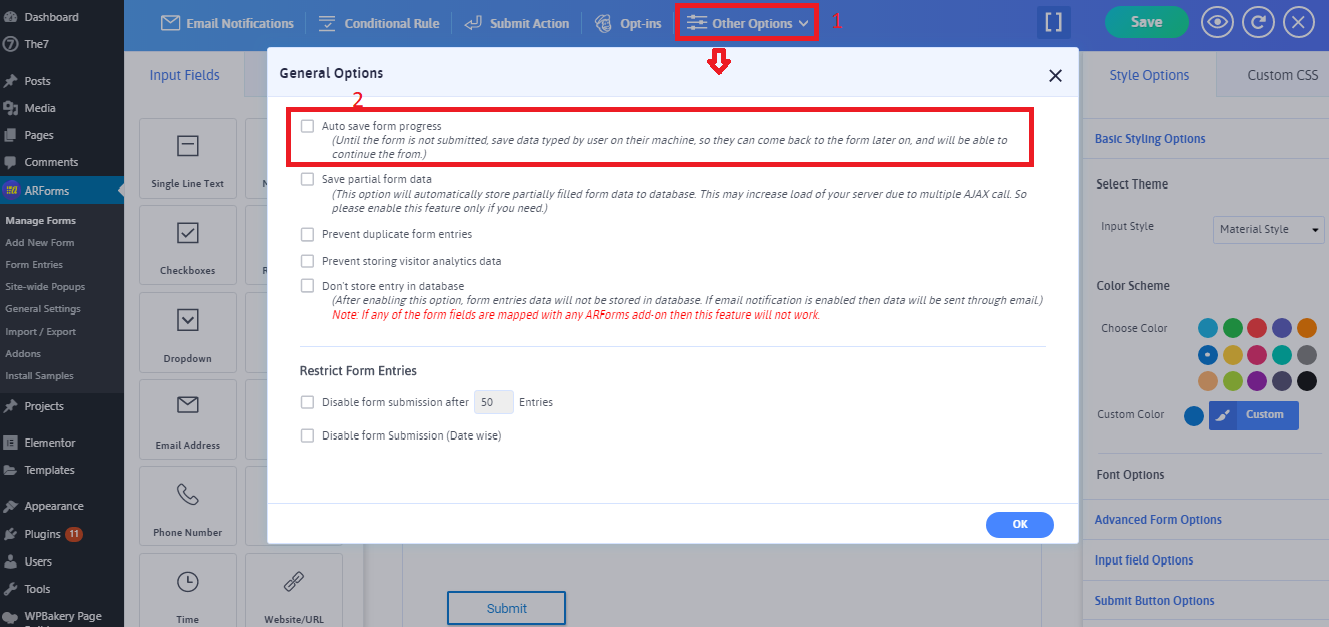 There are many reasons a user might abandon your form. A question could be confusing, or you may have included too many fields. ARForms Save Partial Form data feature saves the form data to the user's machine even if those forms are never submitted. Users can get a second chance to connect the form and fill it from where he/she left.
Note: this is browser specific, will not work in private browsing.