Prevent Duplicate Form Entries
Preventing Duplicate Form Entries
We can also say these as Unique Field Validation.
Preventing Duplicate Form Entries setting can be used to ensure that a designated field has unique data entered into it, the best example of its use is to limit one submission per Email address. Likewise, same can be done in ARForms just by selecting Add/edit Form > Other Options > General Options > Prevent duplicate entries checkbox.
Here you have the option to Prevent Duplicate Entries on bases of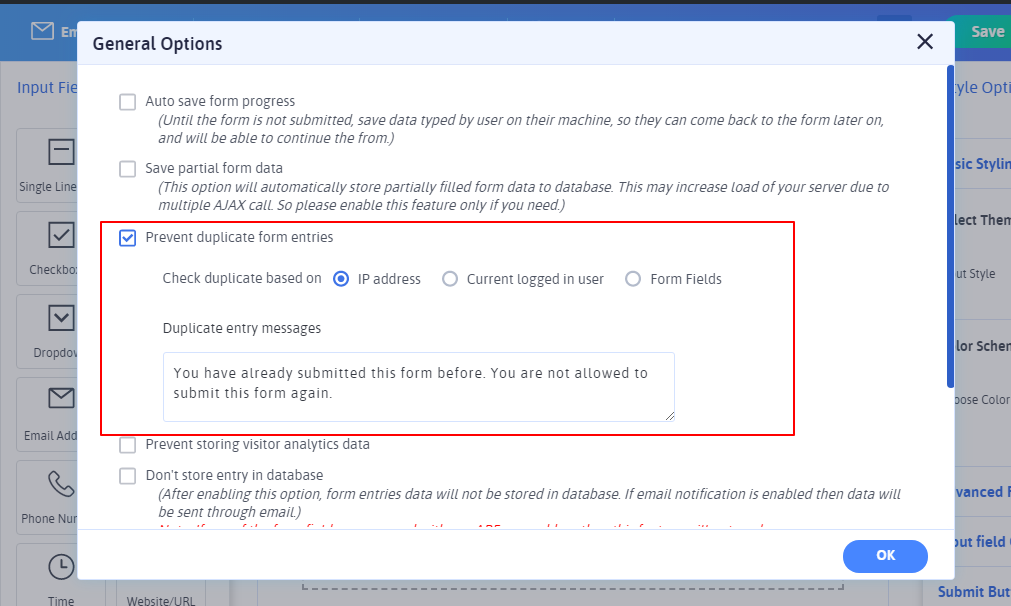 IP Address: You can prevent entries from same IP Address eg. allow only one registration for an event from one IP Address.
Current Logged in user: You can allow only one entry per user eg. registration for an event once per user.
Form Fields: You can select Form Field for which you want to Prevent Duplicate Entries of that particular field of Form. eg. Email Address in registration form cannot be similar in any of the cases.