Multi-Parts / Multi Pages Form
Page Break with ARForms
Page Break or Multipart form is another important functionality provided by any page builder plugins.
ARForms allows you to create a multi-step form by a very easy method, just by adding Page Break element inside form editor just after field where you want to end that part of the form.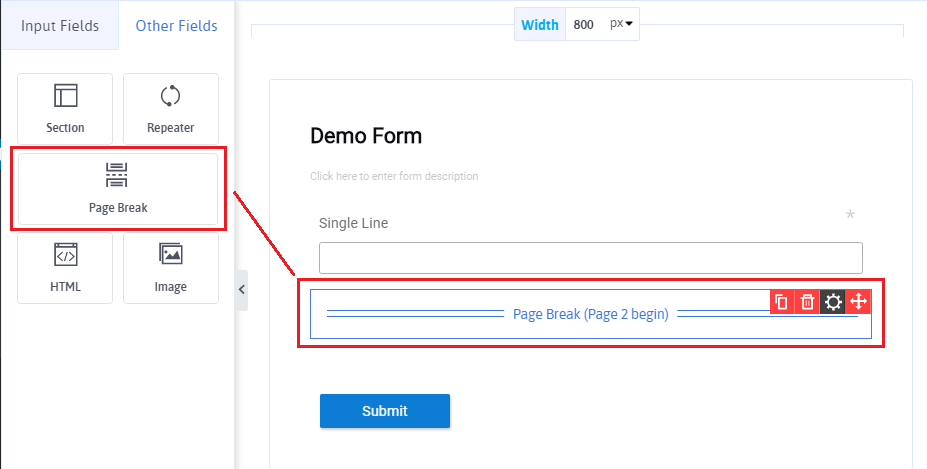 Here you can set conditional logic on this field when you want to hide or show the next step on user's selection. When you applied conditional logic on the page break, it will apply to all fields within that page. For multi-step form, there are two ways to represent it, that is by Wizard form and by Survey form.
Wizard Form:
When a form is lengthy, at that time it would be unwieldy to submit the form from a single page. So at that time use wizard form, in which the first form ask important detail, the second one asks less important detail, etc.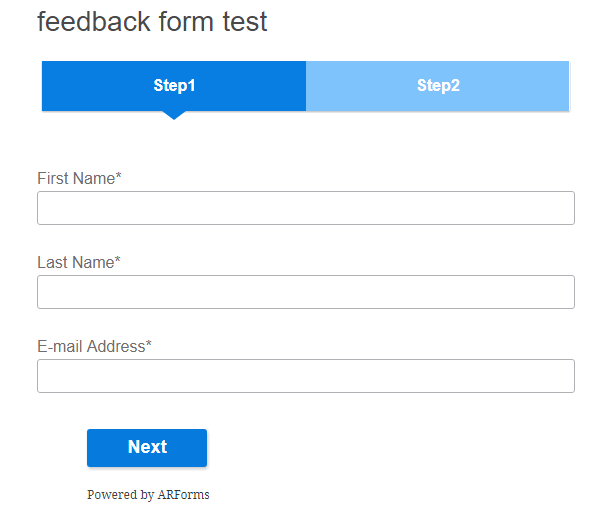 Previous Page Clickable:New
ARForms provides the option to make previous pages clickable only when multi-step form is created with Wizard type. This option allows your site visitors to navigate to the previous pages of Wizard type multi-step form
You can find and enable the Previous Step Clickable option from field options of page break field and after enabling this option save the form.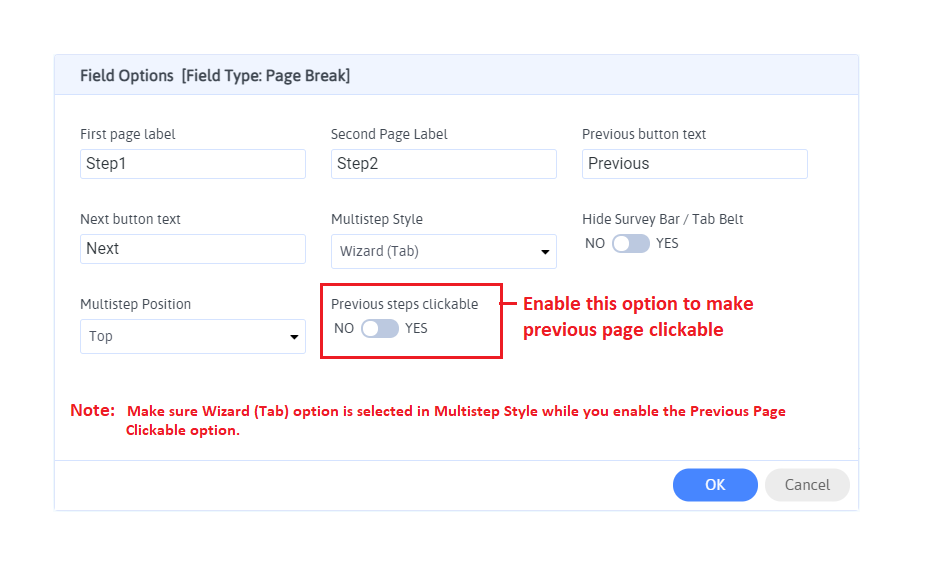 Survey Form:
By selecting this option, steps are displayed as progress bar in multi-step form. You can see the following form.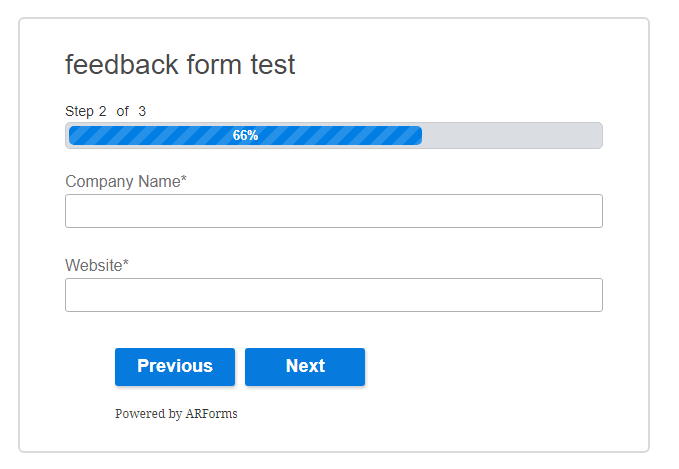 ---
Survey bar / Wizard tabs can be moved to bottom position in your Wizard form / Survey form as you can see in the following form.