Repeater (Add More)
Creating a Repeater / Add More Field:
Repeater in ARForms provides the facility to add Dynamic Field(s) from front-end, it means a user can enter multiple data for the same field. You can drag other fields inside repeater which you want repeatable with all its individual options.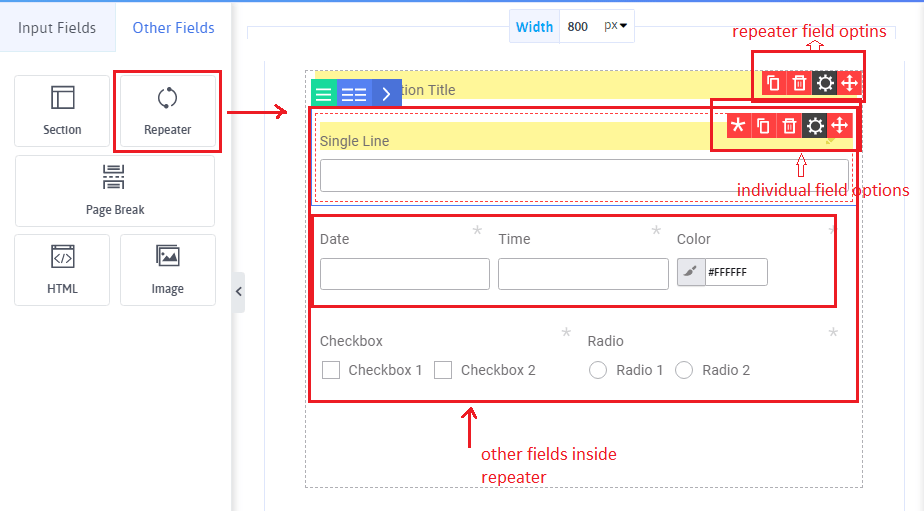 Repeater field provides an option to set the maximum repeatable limit for front-end users.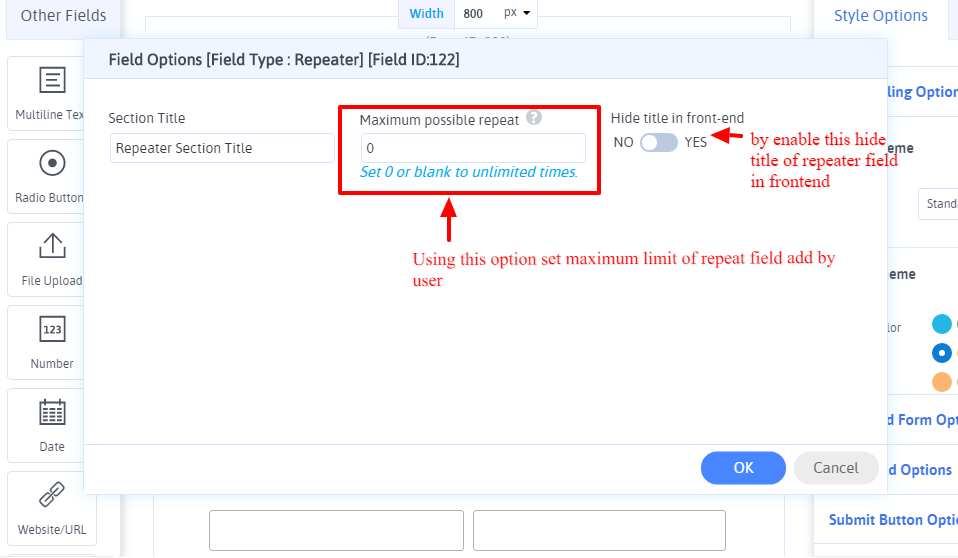 Repeater field in front-end provides the '+' button for users to repeat fields and '-' button to remove the repeated field.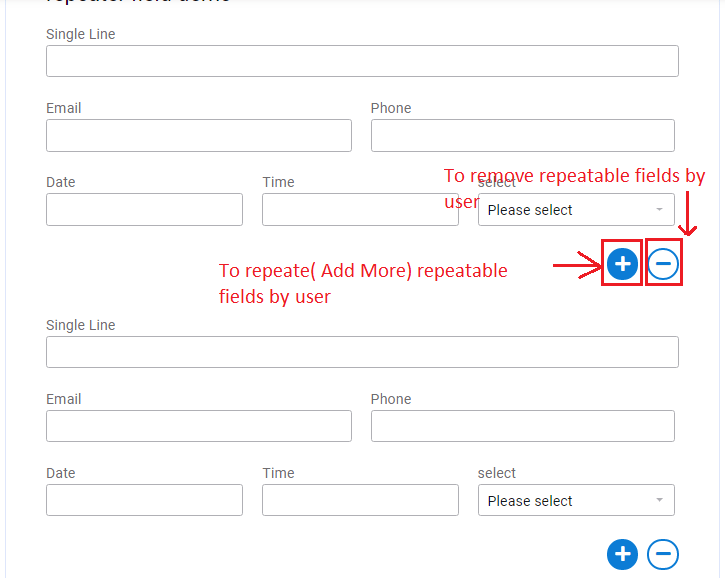 Repeater field not supported the following fields:
Password
HTML
Section
Page Break
Credit Card
Signature
Download
Captcha
Repeater Field entries display same as other fields in the Form Entries page, after clicking View Data you can show all entries of fields that are inside the repeater field.