Site Wide Popup
ARForms introduce the best and unique feature which is Site wide popup. You may want to show modal forms like subscription form, contact form in your site at all/specific pages or posts. You can that modal forms easily in ARForms.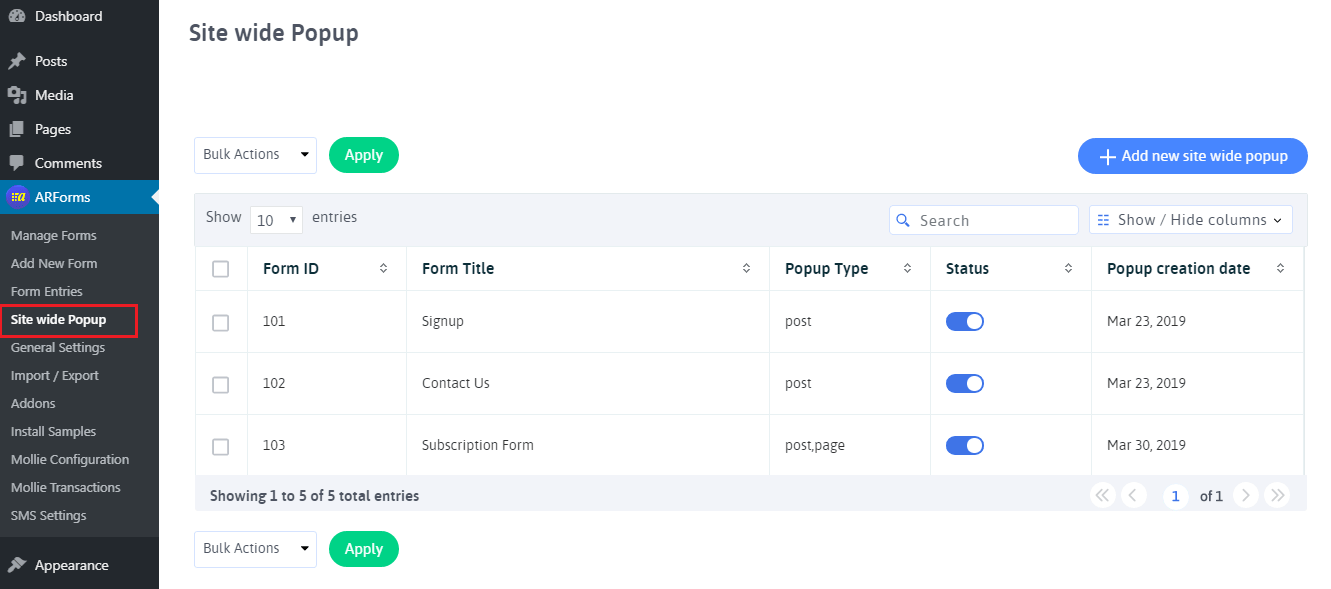 Please go to the Site wide Popup page from ARForms > Site wide Popup. Here you can manage all your site wide popups. On hover on any record of you will get action buttons visible like edit/duplicate/delete popup and Analytics.
Click on Add new site wide popup button to add new site wide popup for your saved forms in ARForms. You will get a popup visible as you can see in following screenshot.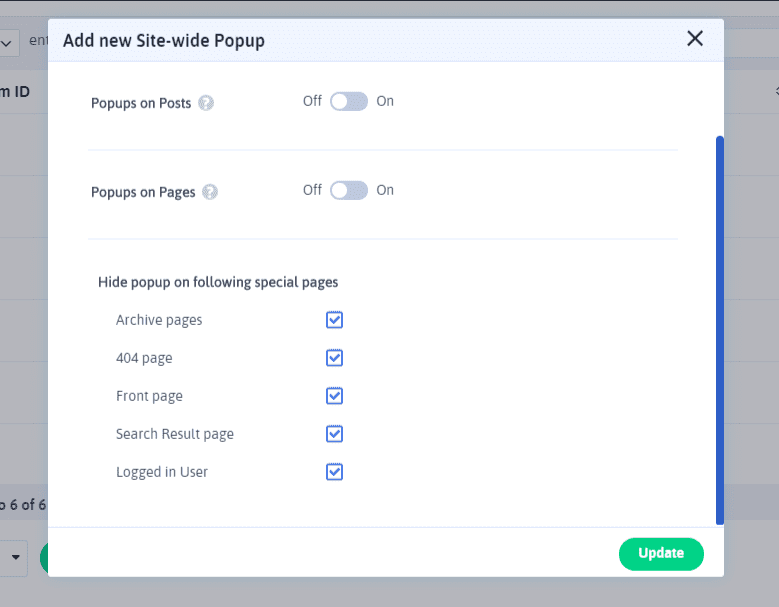 Now here you need to select a form of ARForms for which you want to display popup in your site. You can see other options are there to enable/disable which are following,
Display form popup on all posts
Display form popup on all pages
Hide form popup on Archive page
Hide form popup on 404 page
Hide form popup on Front page
Hide form popup on Search Result page
Hide the form popup on Logged in user
When you enable Display form popup on all posts/pages you will have another options visible likeModal Trigger Type, Caption, Click Types(Sticky/Fly), Size(in px), Colors, Link Position
You may need some pages/posts to exclude from displaying your popup. For that there is a option for Exclude Page/Post . Here is auto-complete input where you can search your pages/posts and add multiple pages/posts.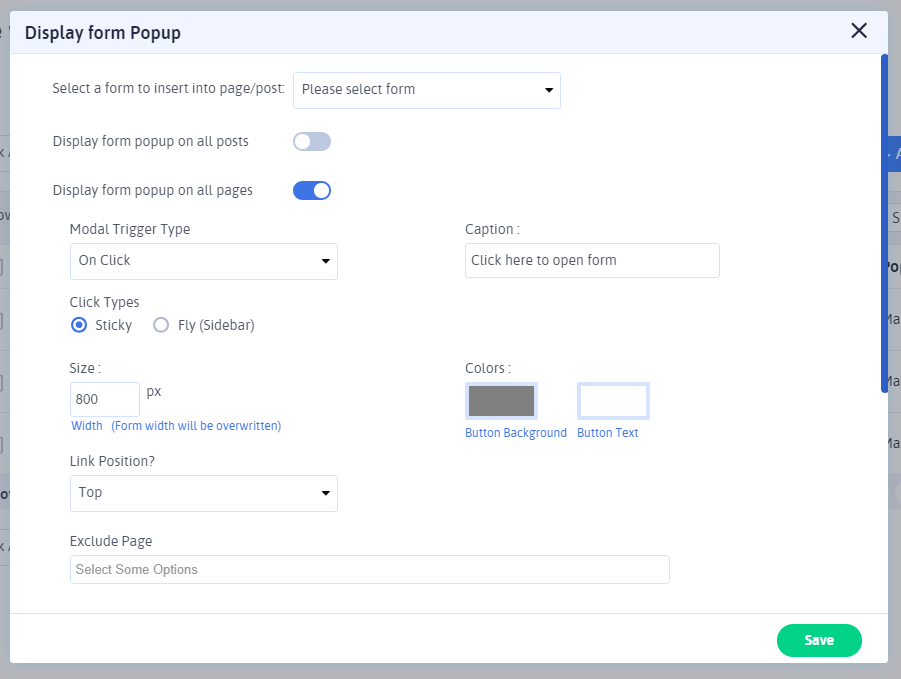 After complete save your settings for popup and its done.
Form popup should be displayed once per browser session (except on click trigger type form popup).