With ARForms, you can display your form not only from page or post but also in a sidebar of your website pages. ARForms has ready widget which you need to just drag into a sidebar and you are ready to publish your form !!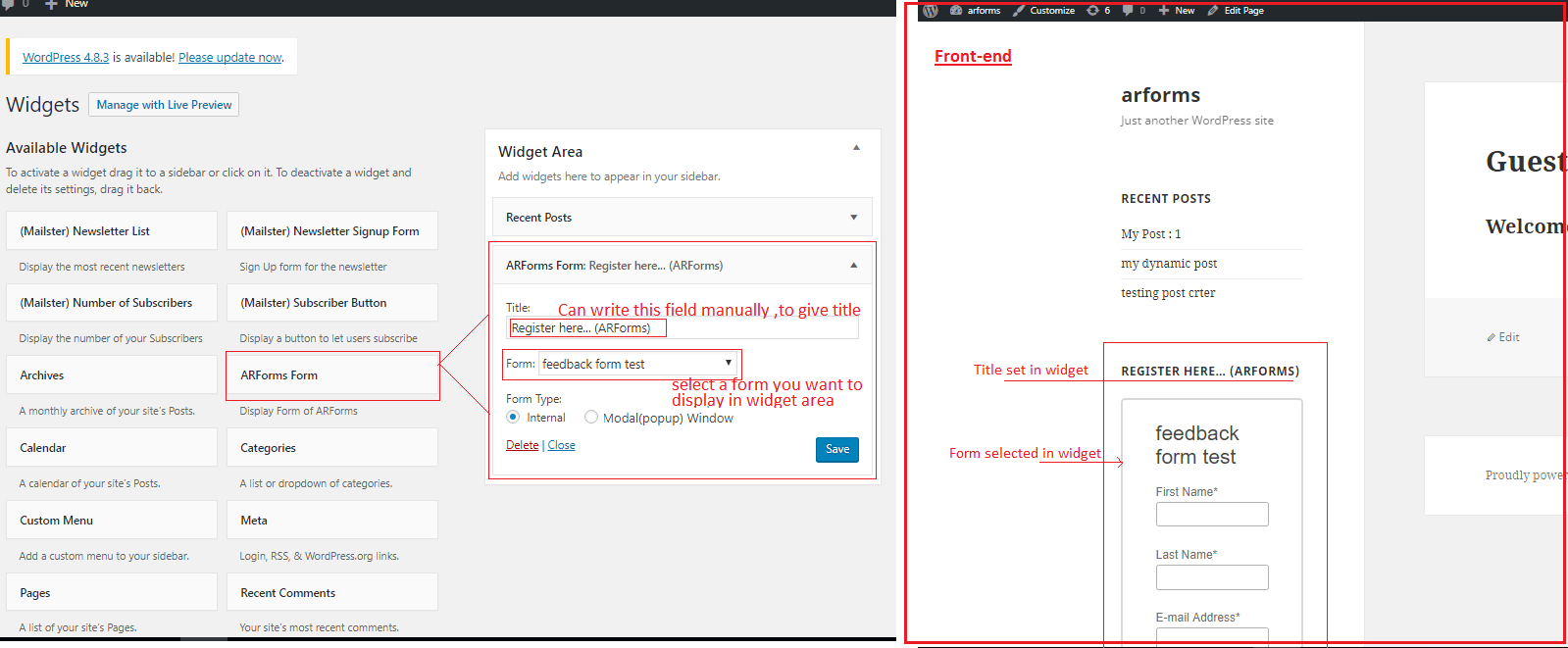 go to "Appearance" => "widgets" from admin panel.
You will find "ARForms Form" widget in the widget list.
Drag that widget into any sidebar.
Give the title of widget, select the form you wish to display and its relevant options in a sidebar and click on "Save" button.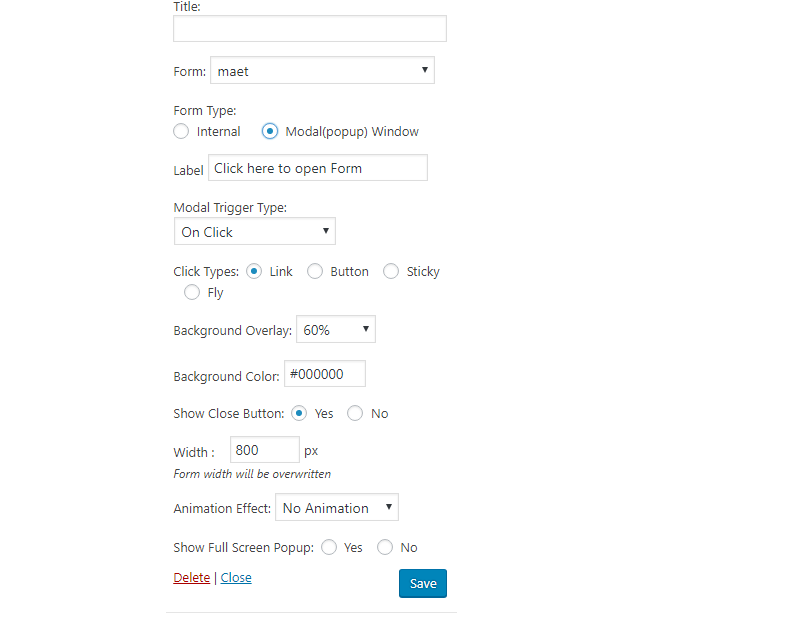 Here, also you can give all possible style to your form that will reside as widget in our page.